OneOpinion Review – Make Money Online With Surveys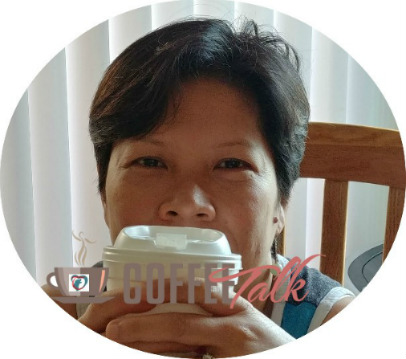 I'm TQ! Yes, I make passive income with affiliate links. Isn't that amazing? I make over $100K a year. Join My Free Training to start making money working from home today.
OneOpinion sounds like a wonderful opportunity to make extra money online from home taking surveys.
However, you may not like what I am about to disclose in this OneOpinion Review regarding the pay rate.
The online survey industry is famous for scams and rip-offs.
It is not an easy task to find a profitable and trustworthy survey company online.
Before you sign up for OneOpinion or any survey companies, I just want to let you know that you will not make a lot of money with surveys. If you are OK with this, then continue reading this OneOpinion review.
But, if you are looking to earn a second or full-time income, then don't waste your time taking surveys.
Tired Of Scams And Pyramid Schemes?
Your Opportunity to Work From Home!
OneOpinion Review – Company History
OneOpinion website was launched by the world's leading market research company, Critical Mix Inc., in 2011.
This online community is acting as surveys distributing arm for Critical Mix. It only offers surveys and direct market research activities for members to earn money.
OneOpinion is not accredited with the BBB (Better Business Bureau). However, Critical Mix was accredited in 2017 with an A+ rating.
By joining OneOpinion, your opportunities to earn extra cash is limited. You will not find reward activates such as, get paid playing games online, cash back on shopping, earn money watching videos, and make money surfing the internet like with InboxDollars or Swagbucks.
How Does OneOpinion Reward Program Work?
There are a few steps and requirements that you must meet before you can earn money with OneOpinion.
The first step is to sign up to become a member of the community. The registration process is simple, but it takes up to 3 to 5 days for approval.
OneOpinion requires all members to be at least 13 years old and a resident of the United States, Germany, Italy, France, the Netherlands, Australia, Canada or the UK.
Anyone that meets the two required conditions above is invited to register for a free account with OneOpinion.
After visiting the OneOpinion website, you can click on the "Apply Now" button to start the registration process.
The OneOpinion membership application process is conducting by a bot. The bot provides step-by-step instructions to enter your name, address, date of birth, and an email address to complete the application. Then you have to wait 3 to 5 days for an email update of your application status.
There is no waiting 3-5 days at other survey sites, such as Inboxdollar, Swagbucks, Ebates, or Survey Junkie. You will receive the status email within a few minutes. I don't understand why they are giving this waiting message. This is strange.

When you receive the membership approval email, you must click on the "Try A Survey" button to confirm and complete the screening questionnaires. This is the final step. Your OneOpinion account registration is now complete. You are ready to earn some extra cash.
Multiple members of the same household can join OneOpinion and create separate accounts.
Ways to Make Money with OneOpinion
As a member of OneOpinion, you only have two ways to earn money: Taking Surveys and New Product Testing.
As a new member, your chance to make money with OneOpinion is only taking surveys. Testing products are by invitation, and it is very unlikely that newly registered members will receive such an invitation.
Taking Surveys for Cash
Taking surveys is your main earner as a new member. The good news is that OneOpinion has a high volume of surveys to keep you busy.
You have three ways to access and complete surveys:
You can access surveys by clicking on the link in the email invitation from OneOpinion.
You can log in to your account to search for surveys. This is the recommended options because it is the quickest way to know when new surveys are available.

Download and install OneOpinion mobile app to quickly access surveys on the go.
Receiving an invitation to take a survey does not mean you're qualified. Survey disqualifications are the most annoying part of online surveys.
Before you start the actual survey, you will need to answer a few demographic questions to determine eligibility.
Every time that you are disqualified, for whatever reason, OneOpinion will compensate 50 points ($0.05) for completing the pre-survey questions. (I'll explain the points reward later.)
The disqualification rate for taking surveys is high, even with OneOpinion. The average rate is over 60%. This is why it is very difficult to earn money with survey sites.
Once you are determined to be eligible for a survey, you can complete and earn points.
The number of points you earn from each survey is depended on the length of time and complexity.
However, most surveys from OneOpinion are under 30 minutes and pay between 1,000 to 5,000 points, from $1 to $5.
A few members reported $15.00 surveys. However, I have not seen one for all my time as a member of OneOpinion. Usually, you only earn this high paying amount from products testing.
Earned points are instantly credited to your account upon completing the surveys.
To maximize their earnings with surveys, some people join multiple popular survey sites like Survey Junkie, MyPoints, InboxDollars, and Swagbucks. Doing this will increase their chance of qualification, which opens more surveys for them to complete and earn money.
The best option to earn a big paycheck with OneOpinion is testing products. Below is a brief discussion of how you can become a chosen member of this high paying panel.
Testing Products
The only way to join OneOpinion testing products panel is by invitation. This group doesn't accept new members.
When you registered for an account, be sure to indicate that you want to be included in this group.
You have to be active for at least 3 to 6 months before you can expect an invitation to join this free products testing group.
As part of the testing products group, members get the opportunity to see and test new products that are not even on the market. New products are sent to members' home to test and evaluate, then give feedback to OneOpinion about their experience.
Unlike other survey sites, OneOpinion product testing is free. You pay nothing, not even the shipping fees.
I highly suggest you sign up for this panel. You can make anywhere between $50 to $70 per test. This is cash compensation, not points.
Get Paid for Referrals
OneOpinion does not pay for referrals. Other survey sites, Ebates, MyPoints, Survey Junkie, InboxDollars and Swagbucks, pay up to $5 per referral.
Many bloggers and affiliate marketers make a good living on referral bonus. I include a section at the end of this OneOpinion Review to share with you how people get rich with referral programs.
You can learn to do the same if you want to make serious money online.
Click here to read how you can earn cash, not points, promoting survey sites.
OneOpinion Payment System
OneOpinion is a point payment system. This is a popular system for survey sites.
Basically, OneOpinion rewards members a set number of points for taking surveys. These points are immediately credited to the members' account upon completing a survey. Members have to convert points for cash or gift cards.
Here's how the points are rewarded.
The Points Reward
Points are not money until to convert them.
When you have completed taking a survey, your reward points are loaded into your account, and you need to accumulate at least 25,000 points to cash out.
There is no partial cash out with OneOpinion. You must have at least 25,000 points in your balance to initiate the payment request. For payment request information, click here.
Earned points do not expire if you are staying active. An active member is required to complete at least 1 survey within 6 months. If you fail to meet this requirement, your account will be deactivated, and all points will be forfeited.
Be sure to log in and take at least a survey or two every 6 months to avoid losing your points. Points can accumulate until you redeem or forfeited.
To learn how much each point worth, visit the payout section of this OneOpinion Review.
How Much Can You Earn?
You will not get rich working with OneOpinion. You can use this platform to earn a few bucks for a cup of coffee or a burger.
The most lucrative ways to make money on the internet are blogging and affiliate marketing. This is how I make over $6,000 per month with just one website. Click here to read more.
OneOpinion pays members between 1,000 to 5,000 points for each survey. This means you make about $1 to $5.
I spent five hours taking surveys on this site. I had to deal with a lot of disqualifications. In the end, I made 9,650 points, about $9.65. At this rate, I earned only $1.92 an hour.
Earning $1.92 per hour is the average pay rate for taking surveys.
The worse part was, after five gruesome hours of hard work, I did not make enough to request a payment.
The Cash Out Process
Cashing out points are not allowed until your account has reached 25,000 Points, about $25.00.
Points Conversion Rate: OneOpinion uses a straightforward conversion rate of 10 to 1. This means for every 1,000 points, you earn $1.00.
OneOpinion cash out threshold of $25 dollars is high compared to other survey sites that I have reviewed. I have a hard time to redeem my 9,650. I don't know if I have another 10 hours to waste.
Once you have earned enough points, 25,000 points = $25, you can request for a payout by click on the "Reward Information" tab, then click on "go to Rewards Center" button to initiate the process.
OneOpinion has three payment options. You can choose to redeem points for gift cards, prepaid VISA cards, or cash direct deposit into a verified PayPal account.
Cash out selecting prepaid Visa cards can take 7 – 14 days to get to your payment. The quick and easiest methods to receive payment are e-gift cards or PayPal deposit. These electronic transactions take only a few hours to complete.
Whatever payment option you select, OneOpinion guarantees to process a payment request within 48 hours, excluding weekends, and your points are valid until redeemed.
If you don't want to deal with the point reward system, you should check Ebates or InboxDollars which pays real money without the need of learning the conversion rate.
Should I Join OneOpinion?
The answer to this question entirely depends on why you are looking to make extra money online.
If you enjoy taking surveys and don't mind the low pay, then OneOpinion is an excellent option.
If you are searching for ways to supplement your current income or even full-time income, then taking surveys is not an option. To earn passive income, you can either get an online job working from home or start your own online business.
No matter what your reason, one thing you have to be careful is conducting proper research of every online opportunity before signing up.
Is OneOpinion a scam?
I cannot label OneOpinion as a scam just because it has a few negative complaints. Every company has unhappy customers. This is the reality of doing business.
The most important part of member complaints is how the company responds and handles them.
According to the BBB, OneOpinion has responded and resolved every complaint against them satisfactorily. The company has an A+ rating. You can visit the OneOpinion BBB Complaint page to check out.
Even though OneOpinion is a legit survey site, I am not a big fan of taking surveys. Here are a few reasons why I like or hate online surveys.
Good Things About OneOpinion
OneOpinion is a premium survey site with a larger number of available surveys, and the rewards are higher compared to other sites.

Unlike other survey sites, OneOpinion credits earned points instantly. There are no 24 hours waiting for staffs to verify.

OneOpinion pays for your time filling out the pre-survey questions. You earn 50 points if you are disqualified.

There are many reward options. You can choose to redeem points for gift cards, prepaid VISA, or money deposit into a PayPal account.

It has a free product testing program. You are not required to pay any fees to participate, even the shipping cost for receiving and returning the testing products.

OneOpinion has the best member services team in the industry. Members can contact customer support staffs 24/7 with any questions or issues regarding OneOpinion. Requesting support is quick and easy. Members can just call or open email support.
Bad Things About OneOpinion & Surveys
This list includes some common customer complaints against OneOpinion and online surveys in general. I am listing them here because I share the same dislike of taking surveys.
The most frustrating and annoying issues with surveys, which every one complaint, is the high rate of disqualification. OneOpinion has all your personal demographic characteristics, then what is going on with the constant disqualification?

The survey is filled up or not available. I understand that you are competing with other people to take surveys. What I hate is why survey sites waited until you are more than halfway into the survey to notify of availability. This is annoying.

The pay rate is low. The average pay for taking surveys is under $2 an hour. This is not worth it for me. However, many people disagree with this. Every day, millions of people log in to survey sites to earn a few pennies for their hard work. They must be happy with it.
How to Make Money with Survey Sites?
You cannot make a full-time income with taking surveys, but do you know that people make a lot of money referring others to survey sites?
I know this because this is how I and other online affiliates earn a big paycheck from them.
Every OneOpinion Review that you have read is written by an affiliate with the purpose to earn a referral bonus.
However, OneOpinion does not pay for referrals. This is why there are fewer OneOpinion reviews compared to other survey sites.
OK, enough with the introduction. I know you want to know how this referral business works?
A Brief Outline of The Referral Business.
This is a numbers game. The more people you refer to survey sites, the more you earn.
There are three ways that professional marketers use to generate referrals: Online Advertisements, Affiliate Marketing, or Write a Blog.
Online advertising is very expensive, and you will be competing with OneOpinion. This is not a good option to find referrals.
I use affiliate marketing by writing review articles. This is how I generate referrals and earn passive income online. Here is my profile.
Potential Earning:
Every day, millions of people worldwide go online searching for ways to earn money. Some people will find and read this review of OneOpinion. They will likely click on a link to visit OneOpinion. These visitors are my referrals, which I will earn cash bonuses.
Survey sites pay a referral bonus from $2 to $5. One review article can easily reach 2,000 to 10,000 people a day. You only need 500 referrals to earn $1,000 ($2.00 x 500). This is cash, not points. Now, imagine you have 3, 5 or 10 review articles.
That is a quick picture of how I use affiliate marketing and Blogging to earn a good living online. I am not saying that this online opportunity is for you. It is an option for you to consider besides taking surveys.
If you are interested in learning more, I recommend you take a few free training lessons to learn the basic process of making money online.
Free training lessons are a wonderful way to learn about an online business opportunity before investing money and times. I use this method to discover the #1 online training program that helps me built this successful business. Remember, you don't need a lot of opportunities, you just need the right opportunity to earn millions.
I invite you to visit and check out how I and over 1 million online entrepreneurs make money every day. This community is free to join. This is the best way to learn and build a business with professionals by your side. Click on the link and join me.

Financial success is achieved by working smart, not working hard! Taking surveys to earn money is hard work, not smart work.
Please share your OneOpinion review and knowledge on taking surveys here.