People always ask, what is better Wealthy Affiliate or Affiloram?
You probably have the same question.
This Affiloram Review is not just about which training program is better.
Every affiliate marketing training program has its own unique success formula.
A smart affiliate marketer takes the best techniques from each program to create his own, especially when it's FREE.
This Affilorama Review aims to provide you with facts and information about the Affilorama training program, so you can make an informed business decision.
Tired Of Scams And Pyramid Schemes?

Your Work From Home Opportunity!
Review of Affiloram Affiliate Marketing
Affilorama is a very popular name online. You might have heard about this company, but don't know exactly what is it all about? This review will clear things up for you.
What is Affiloram?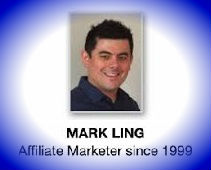 Affilorama is an online training platform that offers hundreds of hours of video lessons on affiliate marketing business to teach new and experienced affiliate marketers Mark Ling's method of online business success.
It is an online business membership community site created for beginners and advanced marketers who are interested in learning affiliate marketing and how it works as an online business.
Affilorama was founded in 2005 by Mark Ling, a successful affiliate marketer operating two successful online businesses, the Jamorama, and the Rocket Piano.
How to Join Affilorama?
Affiloram offers both Free and Paid membership accounts. The free membership account is designed for you to try out the program before going premium. I recommend you get a free account with this Affilorama review to help you understand more about the program.
Affilorama does have two membership, free and paid. The confusion that many people have made is after signing up for a free account, you receive an offer to try premium for 7 days paying $1, then $67 per month after that. The $1 seven days premium trial is to encourage free members to go premium. It is not the third membership level.
Affilorama free membership account benefits
Let say this, you will learn some valuable lessons from this free membership account.
You get about 20 hours of video training lessons on basic skills that you need as an affiliate marketer such as building a WordPress website, creating ranking contents, keyword research, and more.
The free membership is designed to provide an overview of how Affilorama and affiliate marketing work. These lessons will teach you all the steps required to set up a successful affiliate marketing business.
The Affilorama free account comes with online marketing tools to help you keep track of your website performance on traffic, health, keyword ranking, social media network management, and much more.
Yes, occasionally you will be asked to go premium. You don't have to go premium if you are not ready. Your free account is good forever. 
I strongly recommend you sign up for the free account to get the 20 hours of free lessons and the online tools, especially if you have a website and need to keep track of its performance.
Affilorama Premium Membership Review: Products, Tools, and Support.
The cost to go premium is a little confusing for many people, including the online reviewers. Affiloram offers a 7 days premium membership trial for $7, not 30 days. After the trial, the regular monthly premium membership fee is $67.
Should you get the $7 premium account trial? I say yes! Here is what you get to see inside the premium membership area.
As a premium membership, you will have access to hundreds of hours of advanced video training lessons providing extensive knowledge, skills, and 1-on-1 coaching to help you create a successful affiliate marketing business from the ground up.
Besides getting full access to the Affilorama program, you also have access to Pathway to Passive and AffiloTools to assist you in building and running a successful affiliate marketing website.
This premium account is perfect for beginners as well as advanced Affiliate Marketers.
AffiloJetPack
This premium product costs $747 (normally $997), a one time fee.
This is a Do-It-For-You affiliate marketing business package. It is recommended for quick earning or busy professionals that do not have the time to go through the entire training process and set up an online business.
What's included with AffiloJetpack:
All content requires for 5 high-profit-potential niche packs

3 ebooks for your chosen niche

Access to exclusive Affilorama WordPress theme

20 private label articles with 90 top-quality newsletters for content management

The professionally graphic designed tool

1-year free hosting for your WordPress website

Traffic generation training lessons
With AffiloJetpack, 90% of the affiliate marketing business is already set up for you, while you only have to contribute about 10% of your time.
This package is good for email and PPC affiliate marketing. PPC affiliate marketing is a paid traffic affiliate marketing. Under this model, most or all of your web traffic is derived from online paid advertisements, not search engines organic (free) traffic.
I don't recommend you get AffiloJetPack for your PPC affiliate marketing program. Yes, you can make money online faster with paid traffic, but you have to have a big budget to pay or ads. Make sure you can afford this option. Click Here get AffiloJetPack
Don't get AffiloJetPack if you are planning to build your affiliate marketing business based on the SEO, free organic traffic, model. You will have problems getting ranked on the search engine because most of your content are copied or duplicate. These types of content are bad for SEO. Don't waste your hard earn cash.
AffiloTheme
A website design package including tools to help beginners with little technical know-how to launch a WordPress website with ease.
This premium product will cost you $97.
Here is what you get with this package.
Premium WordPress theme with 6 child themes

Built-in tools make it easy to update the design and change colors, fonts, and graphics.

A built-in header creator tool.

The squeeze page and opt-in form creator tool with 4 different options.

Popover and exit pop functionality built-in.

Powerful affiliate link redirects and cloaking tools to boost conversions.

1-year free hosting for up to 1 site.
I think AffiloTheme should be included in the premium membership without extra costs. $97 is too expensive for these basic tools. This is the reason that I would not recommend this package at all.
You can get all of these for a cheaper price from another web hosting provider. Some even give you a free WordPress website which is easy to set up, you don't need this AffiloTheme package.
AffiloBlueprint
AffiloBlueprint is an outline of the exact steps-by-steps of how Mark Link has built his affiliate marketing business. You can follow this blueprint to create your own successful affiliate marketing business.
There is no doubt that the AffiloBlueprint system is based on solid 'tried and tested' business principles. After all, this is how Mark Ling makes money as an affiliate marketer.
The lessons and materials cover in AffiloBlueprint and Affilorama premium are almost the same. I think this should be included in the Affilorama premium membership and should not be an extra cost of $197.
I was told this package was designed for free members who do not want to join the Premium Membership but want the education package from Affilorama.
So, if you are already a premium member of Affilorama don't purchase this package. It is completely a waste of money.
Since AffiloBlueprint is similar to Affilorama premium, I don't believe that I have to tell you what is included in this package. If you want to know, just revisit the Affiloram premium membership review section above.
I rather get the AffiloBlueprint to learn how Marke Ling builds his online empire. This way saves me a lot of money because I don't have to pay the $67 monthly fee. A one-time payment of $197 is better.
You can build a Mark Ling affiliate business by purchasing the AffiloBlueprint then get a hosting service for as little as $24 per month. This option is better.
You can also build a successful affiliate marketing business using these 10 Free Lessons and the Free web hosting services. This is exactly what I did!
Is Affiloram worth it?
I tell you without hesitation that Affiloram Free Membership is 100% worth it. I know most of the lessons are basic, but as a beginner, you need to know the basics of affiliate marketing business before you can build a successful one. Affiloram Free Membership is a great way to get your business to start.
With a premium membership, the answer to this question depends on your financial situation. You have to look at this in terms of costs.
This is the cost to train with Affilorama.
Premium Membership – $67 per month

AffiloTheme – $97 one-time

AffiloBlueprint – $197 one-time

AffiloJetpack – $747 one-time
The total one time cost for Affilorama premium products and tools is $1,041 plus $67 per month for Affilorama premium membership fee.
This cost is nothing for someone with money. If you are financially struggling, then Affilorama is too expensive. I would not recommend the Affilorama premium membership.
Affilorama premium without the premium cost
Can't afford for Affilorama premium? No worry here's a cheaper and better way.
You don't have to go premium to enjoy all the benefits of Affilorama advanced training lessons.
Remember AffiloBlueprint? This package is similar to the Affilorama premium. If you pay a one time fee of $197 for AffiloBlueprint, you have access to advanced training lessons forever. 
I know, you must be wondering why anyone would pay for a premium account?
As an Affilorama premium member, you get 15 free website hosting. With AffiloBlueprint, you don't have this option.
But if you think about this, free hosting is not free. You are paying $67 per month for it. This is too expensive.
You can get cheaper web hosting services and unlimited advanced affiliate marketing lessons with the #1 affiliate marketing training program for $49 a month. This low price training package includes:  
Get 50 websites with hosting

24 hours support

Personal blog site

Unlimited advanced lessons.
Combine Affilorama and Wealthy Affiliate
This is a special Affilorama review. This is advanced business planning advice. Are you ready to combine these two programs to skyrocket your business?
It is cheaper to combine the two programs.
You have two business options to combine Affilorama and Wealthy Affiliate training program
Option 1
Get A Free Affilorama Account
To access all 20 hours of free lessons.
Get A Free Wealthy Affiliate Account
To access another 10 free lessons, 2 free websites, and free keyword tools.
You need a Wealthy Affiliate account because Affilorama does not offer free website hosting, Wealthy Affiliate does.
By combining the two accounts, you have access to over 30 hours of free training, 2 free websites to build your online business, and a free keyword tool for content creation. This is everything you need to launch an affiliate marketing business.
You can operate your business on these free accounts without spending a penny.
If you are serious and want to skyrocket your online business, then I recommend option 2.
Option 2
Purchase AffiloBlueprint 
Get the exact step-by-step guide to Mark Ling's method of building a successful affiliate marketing business.
Go Premium with Wealthy Affiliate
Get 50 websites with hosting
Unlimited use of keyword tool
Unlimited access to hundreds of advanced training lessons.
You need the wealthy affiliate premium account to have access to online tools to help you build a website and create content. AffiloBlueprint offers no tools, only Mark Ling guide to affiliate marketing.
The benefits of combining the two training programs
Premium Membership is only $49 per month, not $67

50 websites with hosting to build your online business

Unlimited use of keyword tool

Mark Ling step-by-step guide to affiliate marketing

Unlimited access to wealthy affiliate advanced training lessons

Unlimited 1-on-1 coaching from both Affiloram and Wealthy Affiliate

Unlimited 24 hours support
ALL OF THESE BENEFIT FOR ONLY $49 PER MONTH
This is the power of combining the best offers from each program. You cannot get this anywhere else!
Now you understand why I am not a big fan of Affilorama vs. Wealthy Affiliate, who is better? Each program has its own strengths and weaknesses.
I am taking the strengths of each program and combine them into one package to create my own guide to build a successful online business.
My Affilorama review has shown you the strengths and weaknesses of the Affilorama program. You have to decide what you like to do.
For me, I combine the two programs to get the best of both worlds.
What is your business decision, Join Affilorama or combine with Wealthy Affiliate?