Upwork Review – Freelance Work At Home or Scam?
The introduction of freelance websites such as Upwork has created new opportunities for people to earn a second income working at home, and businesses to find affordable talents.
Many people use Upwork or Fiverr to supplement their full-time earnings or launch their own freelance business part-time.
Whether you are looking to make extra cash or start your own online business, the time is now. The internet has opened the world of opportunities for you and me to make money from home.
You don't have to be an Upwork freelancer to make money.

Here are more ways for you to make passive income online.
Starting a freelance business with Upwork sounds easy and simple. But, your business is control by Upwork.
I prefer starting my own freelance business because I love the freedom of being my own boss, making my own decision, and never worry about losing my business to Upwork. Here's my profile.
If you are worried about the costs of starting your own freelance business, then I suggest you download a free copy of my eBook, 'How I make money Online', to discover how I start an online business with little or no money.
I am writing this Upwork Review to share with you the advantages and disadvantages of being an Upwork freelancer. One thing I can tell you is: It's fun to work with Upwork. But, the earning is not so much.
Review Of Upwork Freelance Opportunity
People are attracted to the Upwork freelance opportunity because of the existing client base. Finding customers for a new business is not easy. However, working with Upwork, a new freelancer can have access to clients on day one.
Getting access to a client base is not the same as getting a gig.
Many people joining Upwork fail to understand that you have to compete with other freelancers around the world for the same project. If you cannot sell your skills, you will not get work.
Most of the time Upwork freelancers compete on the price to win projects. The price cut competition leads to many freelancers working below the minimum wages.
Don't expect to get paid fair market value for your experience as an Upwork freelancer.
Businesses join Upwork with the expectation of finding cheap labors. This is the nature of freelance platforms like Upwork and Fiverr.
Upwork freelancers have to deal with another business problem, the clients. Upwork owns the clients, not the freelancers!
Many new freelancers don't care so much about building a client base. They just worry about making money. The fact is: without a client base you don't have a business.
Let me explain!
You only have a business on Upwork as long as you have access to your account. If Upwork decides to suspend or close the account, you are out of business. Upwork can suspend the freelancers account without a reason. When this happens, all your hard work is lost, NO MORE BUSINESS.
I use Upwork and freelance platforms to build my client base, not to build my freelance business. It's too risky!
I have included a section at the end of this Upwork Review to explain my process of building a long-term online business. You can jump to the section to explore more.
If you don't care about losing your business after years of hard works, then you can launch a freelance business with Upwork.
How to Become an Upwork Freelancer?
The process of becoming an Upwork freelancer is simple. You start by registering for a free account, creating a profile, searching for jobs, placing a bid for jobs, and get hired.
The most important part of the setup process is creating an Upwork profile for your freelance business. This profile plays an important part in your ability to find and secure jobs. It is the first thing that clients see. So, take time to carefully complete the profile in as much detail as you can.
Compose an exceptional profile
Your profile must include the service that you offer as a freelancer on Upwork. Be sure to provide a detail description of your skills, experiences, recent projects, and images of your works to impress clients.
You must add job keywords in the profile description for clients to find your business when searching for a freelancer on the platform.
Upwork requires freelancers to specify their level of experience for each service that they offer.
You can choose entry level, intermediate, or expert.
Always present your best skills first and focus on the works that you do well to help win the jobs.
The rest of the profile is asking for demographic information, including professional title, profile photo, education, employment history, hourly rate, and business address.
Your completed profile must be submitted for review and approval. It takes up to 12 hours. If everything is good and your profile is approved, you can start searching for jobs.
Landing a perfect freelance job on Upwork
There are two ways to find freelance jobs on the platform:
Browsing for job availability: You can search for jobs on the job feed board. Upwork presents jobs that relevant to your profile on the personal job feed page.
Job application by invitation: Clients can invite freelancers to bid on their project. The invitation is initiated by the clients or Upwork staffs.
Upwork algorithm uses keywords to match freelancers with relevant jobs and to help customers find qualified freelancers. It is wise to include all your services target keywords into the portfolio, employment history, education, and experiences.
Once you find an interesting job, you have to bid for it. The bidding process starts with submitting a job proposal to the clients.
The proposal must include a cover letter, a resume, the profile, and your rates (hourly or fix). Some project requires freelancers to answer a few short questions. These questions are the first things that client review. You should give some thought into answering these questions.
A well-developed proposal will increase your chance of winning the perfect jobs.
Upwork will notify the winner as well as the losing bids. If you have won the job, you can contact the client directly to begin working on the project.
You have won a bid. But,
How much you get paid? And how to get paid?
How Much Does Upwork Freelancer Make?
As an Upwork freelancer, you don't make money unless you are the winning bidder. The binding war forces many freelancers to lower their price to get the job.
Warning: Price cut seems to be a good strategy for new freelancers to build their profile on the platform. However, accepting low paid jobs make you appear desperate, and clients will expect cheap labor from you in the future. Furthermore, doing too many low paid jobs can get you suspended from Upwork.
You should charge a fair-market value for your works. Your service rates are the main determining factor of how much you make as an Upwork freelancer.
Upwork allows freelancers to charge by hourly or a fixed rate depending on the nature of each project.
Remember to add Upwork fees into your pricing. Freelancers pay a service fee between 5% to 20% based on the total lifetime billing with each client.
Upwork Fee Schedule: 20% for the first $500, 10% $500.01 and $10,000, then 5% after total billings exceeds $10,000.
It is important to get your pricing right when submitting the bidding proposal.
If you want to make $1,000 on a project, then you should add the 10% Upwork fee to the bidding price to cover this cost.
Once the client accepted your proposal, you cannot change the price.
WHAT YOU QUOTE IS WHAT YOU EARN!
How Upwork freelancer gets paid?
Payments are set based on the job payment structures: Hourly or Fix.
Hourly Payment: The billing period starts on a Monday and ends on Sunday. Funds are available to freelancer 10 days after the billing period closed.
Fixed Payment: Funds are released by stage of project completion. When the project reaches a certain milestone or stage, partial payment is released to the freelancer after a security period, around 5 days.
You should set up a payment method at the time of creating the profile, or prior to starting a contract. Upwork offers freelancers multiple ways to receive payments, including PayPal deposit, direct bank deposit, wire transfer, Payoneer, and local funds transfer.
Should I Become a Freelancer with Upwork?
I do not start my freelance business with Upwork, but I use the platform to build my client base.
If you start your freelance business on Upwork or Fiverr, you must understand that your business is controlled by these freelance platforms. They can shut you down anytime and for any reason. This is the risk that I am not willing to take.
Setting up your own freelance website allows clients a way to communicate with you directly. It is better than giving out your personal contact information.
Good clients prefer to work with freelancers that they know and trust. The only way to do this is by offering them a professional method to contact you directly when they have new projects.
Important Note: Never ask clients to pay you outside of Upwork for jobs that you bid on the platform. This is a violation of Upwork policy, and your account will get suspended. Only ask the clients to contact you directly for the next project. The best time to invite them to visit your online business is after completing Upwork project. This is how you use the platform to build your own client base.
Is Upwork freelance a scam?
Upwork is a legit site to help people find freelance work at home. While it is not a scam, but the act of suspending the freelancers account for the pure profit reason is a scam to me.
Many freelancers lost everything when their account on Upwork get shut down for no reason. Years of hard work have vanished overnight. It is a terrible event for any business owner.
I am not talking about Upwork suspend freelancers for violating the term of services. 
I have a problem with putting freelancer out of businesses just because of the imbalance ratio between clients and freelancers. This is pure evil and a scam.
An alternative to Upwork – My Own Freelance Business
My best business decision is starting my own business and using freelance platforms like Upwork and Fiverr to build a client base. Here's my professional profile.
I know, you must be saying why spending money creating a freelance business website when you can start free with Upwork? I am sorry to tell you that this thinking is wrong.
I use these 10 Free Online Entrepreneur Lessons from the Wealthy Affiliate to learn and build a successful online business generating over $7,000 a month. I suggest you check them out if you are serious about building your own online business. They are FREE.
YOU CAN START YOUR OWN ONLINE BUSINESS FOR FREE!
I start my freelance writing business using a FREE Blog. You don't need an eCommerce website to launch a freelance business. As a freelancer, you are selling a service, not a product. A Blog Site is the best for this type of business.
But, I am not a tech person and don't know how to code!
You can create a Blog site with a few clicks of the mouse. No technical knowledge required.
THIS VIDEO SHOWS HOW PEOPLE CREATE A WEBSITE IN LESS THAN 1 MINUTE.

Here are free tools and lessons that I have used to build a successful freelance business:
I CAN SHOW YOU HOW TO BUILD A SUCCESSFUL FREELANCE BUSINESS.

I write this Upwork Review to share with you the risk of losing your freelance business working on this platform. The thought of losing everything after years of hard works has motivated me to start my own freelance business and enjoy the FREEDOM of being a business owner.
You can achieve financial success without Upwork.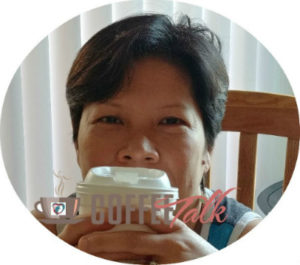 I create OnlineBzDog to share my fascinating life, "The Writer Lifestyle,"… The care-free-drop-everything-travel-the-world lifestyle!
Yes, I have turned my passions into passive incomes, using the secret Money-Making Websites, earning money while I'm Sleeping, Traveling, Or Relaxing on The Beach.
Anyone can easily replicate what I'm doing… Come in, read, share, discuss and learn how I make six figures online.