Home Income System is an online affiliate marketing training program teaching people the opportunity to work from home for only a few hours a week with their computer to make $3000 to $6000 per month.
This online money making system allows you to generate income in your spare time wherever you have an internet connection with only 45 minutes of work per day.
You can sit on your couch, watch TV, and use this Home Income System to make money at the same time.
You don't need special education, or even prior experience to qualify for the Home Income System. You can make money online 24/7.
OK, I decided to visit the Home Income System website.
Instantly, I recognized the spokesperson for the home income system in the video. He is nothing more than a paid actor from Fiverr. I know right away, this is another hype promotion to steal your money.
If you haven't watched the Home Income System video, well, don't waste your time. You will understand why in this Home Income System review.
Tired Of Scams And Pyramid Schemes?

Your Work From Home Opportunity!
Intro to Home Income System Review
Home Income System is a mysterious online business opportunity with many confusing and crazy methods for you to make money online.
Well, the confusion was created to trick you to signup for another training program. This program is an extremely high price with low quality training.
Here's is the Home Income System making money online training process.
How does Home Income System work?
Home Income System is nothing more than an affiliate marketing program that promotes high ticket online business opportunity.
Its primary promotional product calls My Online Business Education (MOBE). MOBE has been shut down by the Federal Trade Commission (FTC) for fraud and unethical business practices.
This Home Income system is nothing more than a landing page for MOBE. So, if you want to know how this system work, just look at MOBE because that is what exactly you will be doing.
Here's a quick review of how the Home Income System Works?
Home Income System is a gateway to MOBE. When people registered with the home income system, they are registered for the MOBE training program.
MOBE is a pay to play high ticket business opportunity. "Pay to Play" means you have to buy the products in order to get access to all of their training and resell the program to make commissions.
The price for MOBE is extremely high which make it impossible to promote or sell for a profit. Hence, the FTC has shut down MOBE for deceptive marketing.
Once you are a member of the Home Income System, a one-on-one business coach will be assigned to help you through the entire training process.
These so-called "coaches" are actually a sales professional who will try to extract as much money from you as they can by upselling other products.
You are forced to purchase all the upsell if you want to progress through the training. If you decide not to purchase the expensive upsell programs, the training process stop, and you lost all your investments.
Those that paid and finished the home income system program will become an affiliate of MOBE and your job is to promote the same trick to other newbies to make money online.
This is how the MOBE scam continues until it gets shut down by the FTC.
You might make $3,000 to $6,000 a month with the Home Income System by tricking other people into the MOBE program. But you are facing the risk of legal actions, losing your online business, and repay all your earnings when the FTC completes their legal action against the MOBE.
The Home Income System works to lead you to MOBE which then leads you right into trouble with the FTC.
The Cost to Purchase Home Income System
The initial cost to join the Home Income System is $99. This is the cost to register with MOBE.
However, the cost of completing the training program varies from people to people and what upsell product they have purchased.
The price for each upsell product arranges anywhere from $1,000 all the way up to almost $30,000. So, this same Home Income System can cost $1,000 for one person, but $15,000 or $20,000 for the next victim. It all depends on how good the sale agent, your coach, can get you to buy.
If you are still thinking of joining the Home Income System, you need to understand the program will cost more than $99. This is for sure.
Home Income System Business Review
Most, if not all, online reviewers hesitate to call the Home Income System a scam when this is the reality.
I normally don't label an affiliate training program as a scam. But with this Home Income System Review, I have no choice. People are being directed into MOBE which the FTC had shut down for fraud. This business opportunity is a scam.
I strongly recommend that you stay away from the Home Income System to avoid getting involved with the FTC legal action against MOBE. This is why I provide no link to the program.
What's good to make $3,000 or $6,000 per month if the money will be taken away by the FTC?
Home Income System BBB – Customer complaint
There are numerous customer complaints with the FTC against MOBE which lead to the final shut down of the program.
There is some serious complaint filed against the Home Income Profit System with the Better Business Bureau (BBB) which you can ready just visit the site here.
The one that I believe you need to read is the BBB advising against attending MOBE make money online training program. This to show you that it is not good to invest your money in this business opportunity. You will likely lose everything.
You can also check out customer complaints against MOBE with the BBB here.
Home Income System founders and promoters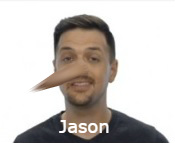 Many online reviewers believe that a person in the promotion video for the Home Income System, Jason, as the creator/owner of this program.
However, Jason is just a paid actor from Fiverr to become a spokesperson for the Home Income System. This character is not real because the real owner is hiding his identity to avoid potential legal actions against him/her.
I don't think he can hire from the FTC as they are closing in on MOBE.
Can you make money with Home Income System?
You can potentially make money with the Home Income System before the shutdown of MOBE by the FTC on June 11, 2018.
After this shutdown, I believe you will not be able to make money online with the Home Income System because it promot MOBE to make commissions. Without MOBE there is nothing left to promote.
What I am saying? YOU CANNOT MAKE MONEY WITH THIS HOME INCOME SYSTEM ANY MORE! The entire program is a scam.

You don't want to get involved with this scam. If you want to learn affiliate marketing, I recomend you read my 'Guide To Make Money Online' with affiliate marketing for beginners.
A Better & Legal Alternative to Make Money Online
compare to the Home Income System.
You certainly don't want to be a party to this Home Income System and MOBE training program.
The right way to building a successful online business is to join a legit training program to stay on the safe side of the laws.
There are many scams, hype, and unethical programs like the Home Income System and MOBE. Don't fall for these scams. Look for a legitimate and a good training program to help you build an online business.
Making money online with affiliate marketing is the real deal. This is how I make a living online. Here is my profile. I can tell you that you will be working for more than 45 minutes a day to build a successful business.
I don't mind putting in more hours because this is my own business, and I enjoy every second of building own online business. I can work whenever I want and anywhere I like without the need to answer to a boss. I have total freedom from office life. This is the beauty of working online.
Many people go online looking for a quick way to get rich and jump right into the program like MOBE without the proper understanding or knowledge of the process to make money online.
The right way to start an affilaite marketing business
The first step, before starting an online business, is learning the basic process of affiliate marketing.
The next step is to register with a free online business training program to see if th online business opportunity is for you.
I recommend going for the free affiliate marketing training first because from my years of experience I know affiliate marketing is not for everyone. There are many ways to make money building a business. Affiliate marketing is just one of them.
The free training programs allow you to learn the basic process to make money online. The most important is allowing you the opportunity to test out the training program before investing. This is the best way to avoid getting involved with program like the Home Income System and MOBE.
Here's a popular free affiliate marketing training program that many online entrepreneurs have sued to learn affiliate marketing. I suggest you follow the link to check it out. There are a few reasons why this program is good for newbies:
Affiliate marketing a very lucrative online business, but it might not be something you want to do.
However, if you do like to try this online business opportunity, don't hesitate to ask me any questions or try out the free training.


Any questions about this Home Income System Review? Leave me a message below.