Fiverr Review – How to Start A Freelance Business
Are you thinking about starting your own online business working as a freelancer for Fiverr? Or maybe you are just wondering whether Fiverr is really a great way for you to make money online?
You have read online and heard on the news about people making six-figure incomes as a freelancer on Fiverr. But, have you read this story of a Fiverr Top Rated Seller losing his $65K freelance business after Fiverr closed his account for missing the delivery date of just one order?
This Fiverr Review focuses on this issue of becoming a freelancer on Fiverr. The biggest question is what better? Start your own freelance business? Or start a freelance business with Fiverr?
The answer to this question might surprise you all.
As an independent freelance writer, here's my profile, I have a lot of freedom and my earnings are not controlled by Fiverr. I don't have to worry about being held hostage by bad customers threatening to ruin my business and reputation with bad reviews. I am my own boss.

So, I decided to build my own freelance business and ditch Fiverr. I have written a guide to teach others 'How To Make Money Online' as an independent freelancer. Grab a free copy to learn and build your own freelance business.
---
Fiverr Review Of A Freelance Business
Fiverr is a web platform that facilitates meetings between freelancers and potential employers looking for assistance with their long-term or short-term projects on a low budget, $5 to start a gig.
Many people join Fiverr as freelancers thinking, this is a cheaper and easier option to start their online business and find freelance works.
I don't know if it is cheaper to start a freelance business with Fiverr. However, I do know that you do not own the business, and finding freelance work that you enjoy is not simple either. Allow me to explain:
You don't own a business because the moment you stop working, you earn nothing. The customers or clients that you have been serviced for years are members of Fiverr. You cannot transfer your Fiverr business and you cannot pass on to your family. You are not a business owner, you are just an employee of Fiverr working below minimum wages to help to build their business. Fiverr can shut you down any time.
Unless you are willing to accept $5 a gig for the rest of your life, otherwise finding work is not easy for you. The reason many employers prefer Fiverr over Upwork because they can get the works done for as little as $5. Also, be prepared for unpaid and unreasonable customer demands. Many customers take advantage of the Fiverr customer review system to extort free works from freelancers. If you receive a few Negative Reviews, your freelance business is over, and you lose everything.
Before deciding to launch your freelance business with Fiverr, I suggest you read this Fiver Review entirely to fully understand the advantages and disadvantages of starting a freelance business on this platform.
Notice: Don't expect help from Fiverr Support if you have a problem. Based on user reviews, this company has a poor seller support system.
Here's How Fiverr Works?
Fiverr allows members to use a single account to offer freelance gigs or to buy a gig. Fiverr registration is free.
This Fiverr Review will focus on the seller side of the services with very little discussion on the buyer side. Frankly, there is not much to discuss purchasing a gig on Fiverr. Once you have an account, you can start searching for freelancers that offer the services you need. When you find one, just buy the service and you can start providing the freelancer with the instruction on how to complete the work.
Start Your Freelance Business on Fiverr
The first step to launch a Freelance business is creating a free account with Fiverr.
After creating an account, you can head over to the seller dashboard to create a gig or gigs.
Services, called gigs, are categorized into 12 major groups, and they are further broken down into subcategories
Here is a quick overview of the process creating a gig:
Freelancer creates a "Gig" by giving it a name and select the category.
The freelancer can create a different service level for each gig, from standard to premium package bundle.
Example: A freelance writer can offer SEO content writing services from basic 500 words up to 2,000 words premium article.
Freelancer sets the pricing for each bundle, starting from $5 to $995 or allows customers to request a custom quote for their project.
The freelancer provides a detail description for the gig. This can be a short statement of what the gig about or a full marketing page convincing customers to purchase the services.
The freelancer can offer customers a list of things that require the customer to start the work.
Example: A freelance web blog writer will need to know beforehand the targeted SEO keyword to write an article that the customer wants to avoid future dispute.
The freelancer can also add sample projects for customers to review and exhibit the freelancer's skills.
Business Tip: I create my own business website to showcase previous works. I direct the customers from Fiverr to my own business. You can do the same using a Free WordPress website from SiteRubix. It is smart to build your freelance business this way. I'll explain this further below, or you can jump to that section.
Once the gig is completed and ready, the freelancer can publish the gig and wait to get hired.
Customers interested in purchasing a Gig can do so by paying the amount to Fiverr and provide all the necessary information to the freelancer for completing the job.
The freelancer, upon completing the work, can submit for customer review. Customers can request any necessary changes or accept the work as completed.
If the work is marked as complete, customers can rate the freelancer, and Fiver will release the payment to the freelancer account after deducting their fees, which I'll discuss more in the next section.
That is the entire process of starting a freelance business with Fiverr.
Creating a gig is easy. Getting a gig with Fiverr is not
Can Freelancers Make Money with Fiverr?
Freelancers only make money with Fiverr if someone purchase their gig. This is ease to say, but it is very difficult to achieve for many new freelancers.
New freelancers on Fiver are in a disadvantaged position. The Fiverr levels rating system and fees are the biggest obstacles for new freelancers to make money online.
New freelancers start out at a basic level, real-world professional experiences are irrelevant. At this basic level, it is very difficult, almost impossible, to find a customer on Fiverr willing to pay you more than $5 for a gig.
$5 a gig is the first condition that you must accept as a new Fiverr freelancer.
The way to make money with Fiverr is by achieving the Top Rated Seller level, which requires a near perfect (100%) customer rating and completed over hundreds of gigs at a low pay rate. Many freelancers never achieve this level.
Then The Fiverr Fees
You have to deduct the Fiverr fees from the $5 to know how much you make per gig.
Fiverr charge freelancers a 20% fee on each gig. 
It also charges a 2% withdraw fee on very payout requested by freelancers.
After deducting all fees, Fiverr freelancers make about $3.92 for a $5 gig.
To make money on Fiverr, you have to figure out a way to do a lot of $5 gigs. Even then, you still run the risk of Fiver shutting down your business anytime.
Is Fiverr a Scam?
I cannot say Fiverr is a scam, but I must tell you to be careful with bad customers.
There are scammers registered as customers to purchase a gig, then refused to give freelancer a positive rating unless they receive extra free works.
As a Fiverr freelancer, you are relying heavily on the customer rating to make money on the platform, so you have no option but to give the scammer what they demand, "doing free works to get positive feedback."
Any freelancer refuses to give extra free works will receive a negative review, or a cancel order, from the scammers.
It is very difficult to make money on Fiverr when a freelancer has negative reviews or too many canceled orders. Fiverr might also ban the freelancer from the platform for this.

Here is a story of a Fiverr Top Rated Seller losing his $65K freelance business after Fiverr closed his account for missing the delivery date of just one order.
While Fiverr is not a scam site, but building a freelance business on this platform is too risky. You can end up losing everything over one customer complaint, like the top rated seller story above.
There are many more ways to make money from home besides becoming a freelancer on Fiverr. You can read, How to Make Extra Money From Home, to discover more options.  
This is the reason why I ditch Fiverr and build my own freelance business where I have full control and don't have to worry about losing my business.
Should I Start A Freelance Business with Fiverr?
If you are thinking about launching a freelance business, I suggest start your own and use Fiverr to promote your business. This way you can make money at the beginning while building up the business.
Fiverr is a great platform to promote and advertise your freelance business, but it is not a place to build a long-term online business.
A Better Way to Start A Freelance Business
It is smart to build your own freelance business website, or just a simple Blog, to showcase your skills or to use as a Landing Page to drive customers from Fiverr to your own business.
You don't have to spend a lot of money to create a Blog site. You can easily create one with this free lesson on creating a WordPress website on SiteRubix. It is a free web hosting service with no ads.
You want to build your own client base. If you build your business on Fiverr platform, you cannot do this. They own all the customers, not you.
Having your own freelance website allows you to build a better relationship with your clients. It provides them with a place to contact you directly. This way when it comes time for the next order, most customers will order directly from you. This way the customers are yours, not Fiverr.
You can build a website on your own. No Coding Required!
The technology today allows everyone, with non-technical knowledge, to create a business website with a few clicks of the mouse and in less than 1 minutes.
THIS FREE TRAINING VIDEO WILL SHOW YOU HOW.

I used this 10 FREE TRAINING LESSONS from the Wealthy Affiliate to launch my business, you can do the same. I recommend you check them out.
Below is a list of FREE tools and training that I have put together to help you build a successful freelance business:
I have built a successful online business generating over $7,000 a month passive income. Here's my profile. If you are serious about building your own freelance writing business. I invite you to join the #1 training online program that I have used to achieve this goal. It is FREE! Just follow the link below to discover your financial success.

I PREFER TO BUILD MY OWN FREELANCE BUSINESS. WHAT ABOUT YOU?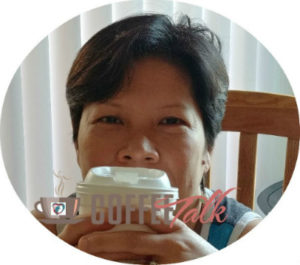 I create OnlineBzDog to share my fascinating life, "The Writer Lifestyle,"… The care-free-drop-everything-travel-the-world lifestyle!
Yes, I have turned my passions into passive incomes, using the secret Money-Making Websites, earning money while I'm Sleeping, Traveling, Or Relaxing on The Beach.
Anyone can easily replicate what I'm doing… Come in, read, share, discuss and learn how I make six figures online.