What Is Vorwerk – Vorwerk Review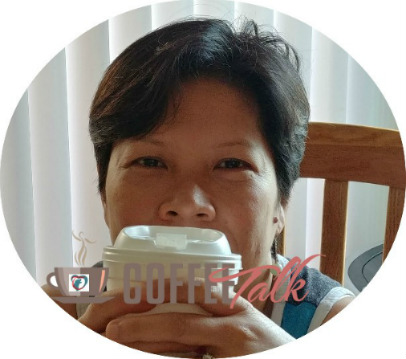 I'm TQ! Yes, I make passive income with affiliate links. Isn't that amazing? Click Here to learn more or Join My Free Training to earn passive income from home Today.
My other secret, Use Affiliate Marketing to Build A Success MLM Business. You can do the same.
Vorwerk is a conglomerate mlm company that designs, manufactures, and sells household and beauty products.
Why do I call Vorwerk an mlm conglomerate?
Because Vorwerk owns and operates 3 mlm companies worldwide. These mlm companies are:
Vorwerk Kobold – This mlm company sells vacuum cleaners and floor care products.

Vorwerk Thermomix – This mlm company sells kitchen appliances.

Vorwerk JAFRA Cosmetics – This mlm company offers a complete line cosmetic, skincare, fragrance, and Anti-Aging products.
Yes, Vorwerk offers you a variety of business opportunities. However, Vorwerk doesn't operate all mlm opportunities in every country.
Vorwerk only operates 2 mlm companies in the United States, Vorwerk Thermomix and Vorwerk JAFRA Cosmetics.
As an mlm conglomerate, Vorwerk sounds like a great opportunity, right?
Not so fast! If you are planning to join this company, you should read this Vorwerk review to understand why this might not be a good business opportunity for you to make money and achieve financial freedom with Vorwerk?
I have wasted a lot of money and time until I find this #1 Online Business. Today, my monthly income is over $10,000. Click on the link to find out how I build a successful business with less than $100 invested.

Vorwerk Review Summary
Business Opportunity: (MLM)
Initial Investments:
$19, $49, $88,  or $99
Annual Revenue:
EUR 2.8 billion ($3.050 billion)
Vorwerk Review and Analysis:
Vorwerk operates a group of mlm companies offering a wide range of products from household to cosmetic.

Vorwerk products are distributed exclusively through 3 mlm companies: Kobold, Thermomix, and JAFRA Cosmetics.

The company only offers Thermomix and JAFRA Cosmetics mlm opportunities in the North American market. You can join one of Vorwerk mlm opportunity to launch your own business distributing kitchen appliances or cosmetic products.

You make money selling overprice products and recruiting others to join Vorwerk.

These are face-to-face sales and recruits business opportunities. They are not suitable for people without a direct sales background.
Hate sales and recruits? I earn over $107,000 a year without doing either. Check out my #1 home-based business opportunity.
What Is Vorwerk?
Vorwerk is a German mlm conglomerate operating 3 mlm companies worldwide. The company manufactures, promotes, and distributes a wide range of household appliances and cosmetic products.
Vorwerk is well-known for the Thermomix. It is the company's most popular kitchen appliance.
Vorwerk was launched in Wuppertal, Germany in 1883 by Carl Vorwerk. The company is still privately owned today.
However, Vorwerk did not enter the direct sales business until 1930. Today, the company has over 610,000 independent consultants promoting the company's products worldwide.
At the time of this Vorwerk review, the company estimated annual sales revenue is EUR 2.8 billion ($3.050 billion).
The company provides little or no financial information regarding consultants' income.
From the Vorwerk 2018 annual report, we knew that the company number of sales consultants was on a decline.

I am unable to locate an income disclosure statement (IDS) for Vorwerk. This should be a warning for all investors. Never invest in an mlm opportunity unless the company provides you a copy of the IDS report.
I'll discuss the importance of an IDS report later in this Vorwerk review.
I strongly recommend that you carefully evaluate and compare Vorwerk with other home-based business opportunities before joining.
You can use My #1 Business Opportunity to make a comparison.
How To Join Vorwerk?
You cannot join Vorwerk directly. If you live in the US and want to become a Vorwerk sales consultant, you have to join either Vorwerk Thermomix company or Vorwerk JAFRA Cosmetics company. You will need a sponsor to join these companies.
Any active Vorwerk consultant is eligible to sponsor you to become a Vorwerk sales consultant. It is easy to find a Vorwerk consultant online.
You or your sponsor can complete the application process online and pay initial fees to launch your own business with Vorwerk.
However, completing the application process does not mean you are qualified to earn all the commissions.
I'll discuss the total investment and all requirements to become an active Ambassador in the following sections of this Vorwerk review.
How Much Does It Cost to Join Vorwerk?
The cost to join Vorwerk depends on with mlm opportunity to sign up.
The cost to become a Vorwerk Thermomix consultant in the US is about $88 for a Business Kit and $1,499 for the Thermomix TM6.
Yes, you must buy a Thermomix to become a consultant. You will need the machine to do in-home demonstrations. This is how Vorwerk sells the overpriced machine.
If you cannot afford a Thermomix, you can work for it. You can start your Thermomix business but must close six sales in 60 days to earn a free Thermomix TM6.
The cost to become a JAFRA Cosmetics consultant is between $19 to $99. It depends on the business kit you purchased.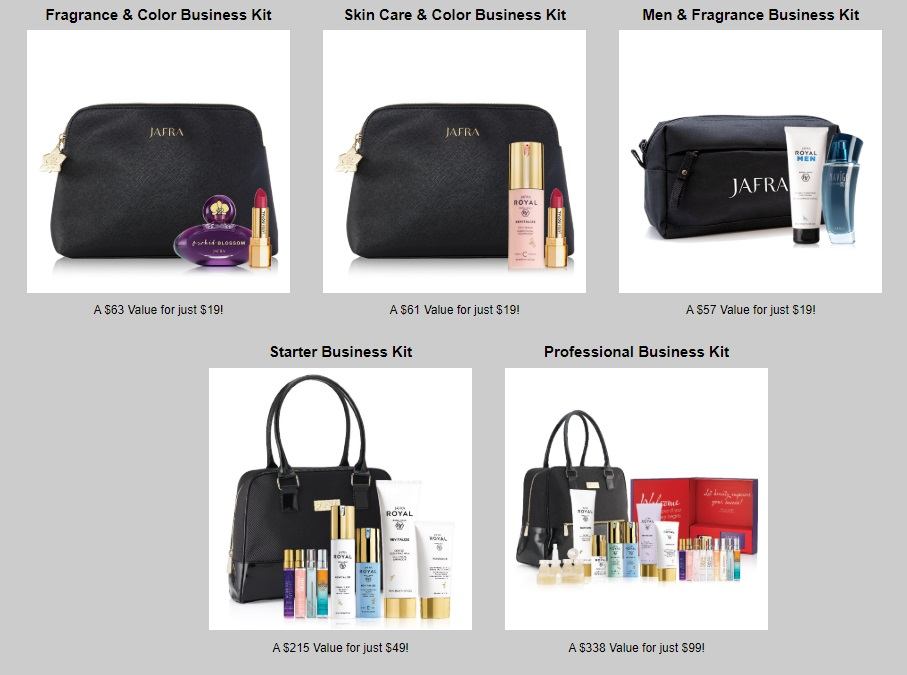 The investments listed above are just to get your business up and running. There are monthly sales volume (PV) requirements, which you must meet to maintain an active status.
I will discuss the monthly sales volume requirements in the compensation plan section of this Vorwerk review.
One thing that I hate about mlm is the monthly sales volume requirement. This is designed to convert you into a paying customer.
Think about it. Why do you have to purchase products to be eligible for commissions?
With Affiliate Marketing, you earn commissions on every sale. No monthly sales volume is required.
To understand why mlm opportunities require a monthly sales volume, you should read our discussion on MLM vs. Affiliate Marketing.
How You Make Money With Vorwerk?
Not all Vorwerk mlm companies the compensation plan. You have to meet with a consultant to get a copy. This meeting is a sales pitch.
In this section, I will only discuss the important points of the Vorwerk mlm compensation plan. To help you understand how you can make money with Vorwerk.
If you want to see the full version of the compensation, just click on the link to download a copy.
Make Money As A Thermomix Consultant
Vorwerk Thermomix offers the following options for you to make money:
Consultants who sell 1 Thermomix a month receive a $150 commission for the sale.

Consultants who sell 2 Thermomix machines a month receive a $170 commission for each sale.

Consultants who sell 4 to 7 Thermomix each month will get a $216 commission per sale.

Consultants who sell 7 or more Thermomix each month get a $243 commission per sale.

When your recruits sold a Thermomix, you make $50 override commission.
The commissions look good on paper, but it is not easy to sell a Thermomix. You have to find someone who is willing to spend over $1,400 on a kitchen appliance which most people wouldn't.
Make Money As A JAFRA Cosmetics Consultant
You must be an active consultant to make money with JAFRA. An active consultant is someone who places at least one retail order during a period of 12 months.
Retail Commission
JAFRA Cosmetic offers active consultants between 25% to 50% commission based on their monthly Personal Sale Volume (PV).
Let me break this down for you:
$0 – $299 monthly PV – 25% commission

$300 – $399 monthly PV – 30% commission

$400 – $499 monthly PV – 40% commission

$500 or more monthly PV – 50% commission
You must maintain the monthly personal sales volume to qualify each commission level above.
Override Commission
As you recruit people to join your team, you can earn from 10% to 17% override commissions.
However, you must meet the monthly sales volume and recruiting numbers to earn override commissions.
The qualification requirements increase as you moved up the ranks.
There is 8 leadership ranks in the JAFRA Cosmetic compensation plan, Manager, District Manager 1, District Manager 2, District Manager 3, District Director 1, District Director 2, District Director 3, and Ambassador. To advance in rank, you must meet the rank requirements:
I am not going to list all the leadership bonuses and qualifications in this Vorwerk review. If you are interested in learning the detail, I suggest reading the compensation plan.
I hope you can see that the Vorwerk compensation plan was designed to convert consultants into customers, purchasing products to remain active and qualify for commissions.
So, the best option for you to make money with Vorwerk is recruiting consultants. They are your primary customers.
Can You Make Money with Vorwerk?
You can make money with Vorwerk.
However, the right question to ask is, can you make profits operating a Vorwerk mlm business? Since Vorwerk doesn't publish an Income Disclosure Statement (IDS). It is difficult to determine profitability.
MLM company that does not publish the IDS report is a Red Flag. It suggests the business opportunity is not profitable. This makes sense. Because if Vorwerk consultants make a lot of money, we should be hearing about it all over the news and on social media.
You don't need a copy of the IDS report to know that 99% of mlm consultants make little or no money.
Why?
Because the mlm compensation plans are designed to convert consultants into customers, not business owners. That's how Vorwerk makes billions of dollars each year.
Is Vorwerk a Scam?
Vorwerk is not a scam. The company offers you a business opportunity to make money selling household appliances and cosmetics.
The risk of starting a business is losing all investments. With Vorwerk mlm, this risk is high. Over 99% of mlm businesses fail in the first year.
Before investing with Vorwerk, you must do research and careful study of the business opportunities to determine profitability.
Don't join because someone tells you it has the best products or the best business opportunity on earth. This is not how you evaluate a business opportunity.
The right way to evaluate an mlm business opportunity is by analyzing the financial documents and/or reading Vorwerk reviews.
Reviews that discuss the risks, rewards, and profitability of operating a Vorwerk business.
As the owner of an Online Business Review, I have evaluated hundreds of home-based and mlm business opportunities.
It's true that Vorwerk is not a scam, but it is almost impossible to achieve financial success as a Vorwerk consultant.
Is Vorwerk A Pyramid Scheme?
I believe Vorwerk is a pyramid scheme. I look at the company compensation plan when making this decision.
MLMs that reward members based on recruiting activities are considered a pyramid scheme.
Under the Vorwerk compensation plan, you make money when your team members purchased Vorwerk products to maintain an active status.
So, the more people that you can bring in, the more money you make from their monthly product purchases. This is how you build a pyramid.
You don't have to agree with me that Vorwerk is a pyramid scheme. But you can't deny that the compensation plan is designed to convert you into a customer, not to help you build a successful business.
Is Vorwerk Worth It?
Based on this Vorwerk review, I say Vorwerk does not worth the investment.
This is just another mlm opportunity that uses hopes and dreams to sell you their products. You are unlikely to make a lot of money with this venture.
Let think about it,
Do you know why you want to start a business?
To make money, right?
And to make money, we invest in a PROFITABLE business!
There are much better and less risky home-based business opportunities compared to mlm opportunities.
I recommend you look at Affiliate Marketing.
As an affiliate marketer, there's NO traveling around town to attend late-night meetings and NO face-to-face sales or recruits.
The best part, you are working on the computer in your own home or anywhere you like.
Affiliate marketing is one of the most powerful methods to promote and build your mlm team. I recommend you read, my New MLM Affiliate Marketing to learn how I did it.
Listen, you start a business to build long-term incomes.
You want to create a system that generates money far into the future. Isn't this the #1 reason you work hard to build a successful business?
If you want to be an owner of a lucrative and profitable business that generates six-figure passive income, then…
You should read my #1 recommended online business opportunity.
Can you write?
If your answer is "YES", then why not use this skill to start your own highly lucrative online writing business, TODAY!
Vorwerk is in the business to make money for the owners. The company uses the mlm business model to promote and sell products. The strategy is to recruit people as consultants, then require them to purchase products to remain active and eligible for commissions.
The truth is, you are a customer of Vorwerk, not a business partner.
Also, MLM opportunities are not home-based businesses. You must travel to meet clients and conduct face-to-face sales and recruits. You cannot do this from home.
If you hate on-the-road sales and recruiting, like me, then you will have a hard time building a successful business with Vorwerk.
There are other home-based business opportunities that do not require traveling or face-to-face selling.
I choose This #1 Business Opportunity to make my fortune. You should click on the link to investigate before joining an mlm.
I hope my Vorwerk review answers your question, what is Vorwerk?
Until next time.
Please share your own Vorwerk experience below.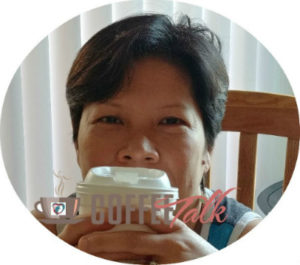 I create OnlineBzDog to share my fascinating life, "The Writer Lifestyle,"… The care-free-drop-everything-travel-the-world lifestyle!
Yes, I turn my passions into passive incomes, using the Money-Making Websites, earning money while I'm Sleeping, Traveling, or Relaxing on The Beach.
Anyone can easily replicate what I'm doing… Come, read, share, discuss and learn to make six figures online.