What Is A Walmart Rollback – Walmart Rollback Policy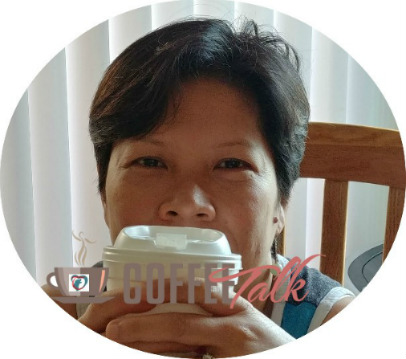 I'm TQ! Yes, I make passive income with
affiliate links
. Isn't that amazing? I make over $100K a year.
Join My Free Training
to start making money working from home today.
You would think a rollback means a price reduction, decrease, or discount, right?
Not with the Walmart Rollback.
As a member of the Walmart CashBack Program, I always visit the store to search for discounts and earn cashback.
One question that I get asked the most is, "What Is A Walmart Rollback?"
Many Walmart shoppers think a Rollback is a discount, or the item is on sale.
NO! Walmart Rollback is not a discount or sale
Then, what does a "Walmart Rollback Means?"
A Walmart Rollback simply means the price is lower back to the last previous price.
What is the last previous price?
Good question my friend! Read on to discover how this marketing trick works.
Tired Of Scams And Pyramid Schemes?
Your Opportunity to Work From Home!
What's A Walmart Rollback?
You know, I shop at Walmart so much to understand all its marketing tricks.
A Walmart Rollback is one of those marketing gimmicks.
Many customers thought 'rollback' to mean 'discount.' Walmart knows this, and they love to use it to convince customers to purchase certain items.
Many Walmart customers are told that Walmart uses price rollback to sell overstocks, out of season, or discontinued products. However, this is not true.
Sometimes, a Walmart Rollback is actually a price increase. Allow me to explain.
The marketing strategy behind the Walmart rollback is to advise consumers that the items are being offered at an earlier price which was lower than the current price.
This creates an impression in the consumer's mind that the items are offered at a discount price.
But, the items might be increased in price.
Here's how Walmart Rollback marketing strategy works.
When new stocks arrived, Walmart will place the items on the floor at a regular retail price for a few days, or until a certain number of the items have been sold.
Walmart might change the price… either to lower the price or increase the price… based on market supply and demand.
Let say the items are hot like cupcakes… Walmart decided to increase the price.
The new prices are allowed to sit on the floor for a few days or a few weeks, just enough to meet the laws.
Walmart then changes the prices again and increase the price. Now, the price has raised the second time.
Then, Walmart Rollback the price for the items, the rollback price will fall back to the first price increase, not all the way to the regular retail price when the items first arrived.
Is this Walmart Rollback a sale?
Can you see why a Walmart Rollback actually means price increase?
Is the Walmart Rollback A Scam or Legit?
A Walmart customer, Brenna Ceja, believes Walmart Rollback price as a scam.
In April 2017 she filed a class action lawsuit in the U.S. District Court of California accused Walmart Rollback marketing strategy as deceptive and false.
Walmart, however, believes their price rollback as legit and seek to dismiss the lawsuit in August 2017.
A spokesperson for Walmart recently offered this answer to a customer with the same questioned regarding the legitimacy of the rollback price on a toy he bought at a Walmart.
Customer: What's wrong with Walmart Rollback? Bought this same toy at the for the same price at the same Walmart two and a half months earlier. So where are the rollback savings?
Walmart spokesperson: This toy was on Rollback in the Christmas Holiday. We have simply extended the savings beyond the normal 90-day Rollback period. The date on the sign reflects the date the Rollback was re-posted in the store."
I can't tell you if Walmart Rollback is a scam or legit under the law. We just have to wait and see the class action result.
But, the Walmart rollback sign is still active at every Walmart store.
The best way to find out if the item is really on sale, do a price check.
How Long Do Walmart Rollbacks Last?
According to the Walmart spokesperson statement above, the normal Walmart Rollback is 90 days. But this is not a guarantee.
Walmart can change the rollback price at any time or the items are out of stock before the 90 days.
The 90 days simply the longest that Walmart will allow the rollback price to stand. This doesn't mean every Walmart Rollback last 90 days.
But who cares how long the Rollback price lasts.
Now, you know Walmart Rollback doesn't mean 'sale.' There no need to rush to Walmart before the rollback end.
Is 'Walmart Rollback' The Same As 'Walmart Clearance?'
Walmart Rollback is not a 'clearance.' Walmart clearance is a real 'sale.'
Unlike rollback pricing, clearance is used to sell closeout or discontinue items.
Walmart will offer a clearance price on items that they intend to clear the shelves.
The clearance prices are usually below Walmart's costs. This is a sale, not a marketing trick like a rollback.
There is no need to price check on Walmart Clearance items.
Get 'Walmart Rollback' Price With 'Walmart Cashback' Program
Walmart is not Target. You never get cashback or gift cards when purchased at the store.
However, Walmart does belong to certain online cashback and gift card reward programs that you have to become a member to earn cashback and gift cards for in-store purchases.
Walmart Cashback Through Ebates.
Ebates is one of the popular Walmart cashback programs online.
Ebates members can earn both Walmart Cashback online and in-store purchases. The cashback amount on each item is varied. I suggest you visit Ebates to find the exact Walmart cashback on the item you intended to purchase.
Ebates is currently having a $10 Walmart gift card promotion for people to give the cashback program a try.
Here's how to claim your $10 Walmart gift card:
Register for a free Ebates new member account using your email or Facebook account.

Spend at Walmart through the Ebates portal for at least $25 to receive a $10 to claim for a Walmart gift card.
You have two ways to meet this $25 minimum spending amount:
You can make purchases on the Walmart.com site by login to your Ebates account, look for a link to Walmart.com, click on the link to shop, and Ebates will keep track of all your spending amounts to reward Walmart cashback and $10 gift card.
You can shop in a Walmart store by adding a credit card to your Ebates account. Use the credit card in your Ebates account to pay when checkout. Ebates will track your credit card spending and reward Walmart cashback and $10 gift card.
This is the first option to get Walmart cashback and gift cards.
Get Walmart Gift Cards Taking Surveys
Many online survey sites such as InboxDollars, Swagbucks, and Survey Junkies pay for your opinions on products that you purchased at Walmart.
These survey sites reward you cash or point which you can convert to Walmart gift card to use at the store.
There are more options for you to earn Walmart gift cards with these survey sites. You can play games, watch online TV, or participate in a consumer group study to earn more gift cards.
I suggest you visit InboxDollars, Survey Junkies, and Swagbucks to start collecting your gift card.
Now you know a Walmart Rollback does not mean a discount, sale, or a price reduction.
It simply means the price is a rollback to the last previous price.
Who knows the previous price?
You do a price check!