Digital Worth Academy Review
The Digital Worth Academy has been receiving high praises from many online affiliate marketers.

People stated that this training program is a real deal by Sara Young and Andrew Hansen, both with over 23 years plus of experience in building successful online affiliate marketing businesses focusing on content marketing and SEO.
Many of Digital Worthy Academy students and promoters proclaim this program does not give fall promises, not a get-rich-quick scheme, and not earn money fast and easy.
I heard these claims before. Every Clickbank product and their supporters make the same testimonials. Not thing new here.
I have no double that the Digital Worth Academy is a good training program, but I have a little problem with the price.
I want to know does this program worth the price tag of $2,391. This is considered ridiculously too much in the world of making money online.

Introduction to Digital Worth Academy
I want to know a little history about this training program and why it is so expensive?
The Digital Worth Academy is a web-based training software and one-on-one coaching system which was launched on August 21, 2018.
The focus of the Digital Worth Academy is teaching people to build high authority websites to generate online income.
The training program was built around 3 core affiliate marketing business elements to improve affiliate marketers skills and earnings online.
Three core affiliate marketing elements are: finding a profitable niche, build an affiliate website, and using advance Search Engine Optimization (SEO) techniques to drive traffic to the affiliate website.
If you are an experienced affiliate marketer, this is nothing new. But if you just start out and want to make good money online as an affiliate marketer, I recommend you learn more about these 3 core areas of affiliate marketing beyond what I will discuss in this Digital Worth Academy review today.

Reviewing Digital Worth Academy 3 core affiliate marketing elements
The Digital Worth Academy gives a different label for each of the core elements, but they are essentially the same.
The training program takes about 10 weeks and has 7 sections with each section divided into modules for a total of more than 30 modules.
The entire program contains more than 150 videos covering in detail all the important aspects of the process of building a profitable affiliate website from scratch.
The first section is available for you upon completing the registration process. You are not allowed to advance to the next section until completing all the training instructions and exercises. This is to prevent students from jumping around without properly learning the foundation.
The Digital Worth 7 sections – members' training area
Section 1: Markets, Niches, Angles, Passions
In this section, you will learn how to find, identify, and select a profitable niche to launch your online business. The training videos focus on how to use your passion as a stepping stone to select a perfect niche market for you.
I suggest you read this article about affiliate marketing niche to understand more about this topic.
Section 2: Digital Asset Construction
You will learn the importance of constructing a powerful and valuable affiliate website. This is one of the most difficult aspects of building a proper business website and sometimes refer to as technical SEO. Read more…
Section 3: The Site's First Content
The key to affiliate marketing success is creating a perfect targeted content. This section covers the proper way to research, create, and constructed content to establish an authority website. Read more…
Section 4: Growth Traffic & Authority With Outreach
This section covers the basic strategies and importance of link building, SEO traffic generation, and other techniques to get exposure for your new website. These are introductory video lessons to build the foundation for advanced traffic generating techniques. Read more…
Section 5: Scale Content For Success
This is more of a business strategy. Scaling content means publishing more high-quality posts to your affiliate website.
For example, if one of your posts is generating $69 a day, by creating 200 or 300 more of these posts will dramatically increase your earnings.
Section 6: Links Building & Promotion
These are advanced SEO techniques to improve your website authority and ranking with the search engine. The Digital Worth Academy will teach you how to generate high-quality links to your website, and how to effectively manage your content to improve ranking. Read more…
Section 7: Analyzing, Planning, and Strategize For Growth
A successful online business must a plan for growth and expansion. In this section, the Digital Worth Academy will help you build a proper business plan for the growth and expansion of your online business.
One-on-One Coaching Program
This is a special feature of the Digital Worth Academy. During the 10 weeks training, you will have access to one-on-one coaching sessions with Sara, Andrew or any one of the Digital Worth Academy coaches.
The purpose of the coaching sessions is to provide expert guidance and support through the entire training process.
Most of these sessions are conducted by live webinars, one on one chats, support desks, forums and more.


Digital Worth Academy Communities
Community support is another good aspect of this training program. Every member is encouraged to interact with each other to provide support and help in completing the training process.
Digital Worth Academy offers these communities for the member to stay connected, a private Facebook group, a support group, and a member directory.
You can use these communities not only to expand our skills and knowledge but also to build a network of like-minded people to share and seek support as you build your online business.
Online Business Tools
The Digital Worth Academy provides three powerful proprietary software tools to give members a competitive advantage in building their online business.
Each tool provides an important function in the process of building a successful affiliate marketing business.
Members can use these tools to locate a profitable niche more easily, find valuable less competitive keywords, and conduct market analysis to help successfully compete with other affiliate websites for traffic.
Diamond Keyword Miner Plus is a software that allows students to quickly locate and identify an untapped market where they can easily generate traffic and revenue. This keyword research tool goes out and analyze all the different keywords within your chosen market, then tell you which ones you should focus on to get the highest return for your investment.
Profit Calculator is a software that provides students with an overall picture of potential monthly earnings in their chosen niche market, so they can quickly decide whether the business opportunity is worthy of pursuing. This powerful tool will save you time and money from investing in the wrong market.
Commission Wizard V2.0 is a software that many students used to locate profitable sub-niches and opportunities within a large and competitive market. This tool also helps students identifying the best products and affiliate opportunities to promote on their new affiliate website.
These tools are part of Digital Worth Academy training package. They are these most important tools to help you compete in the affiliate marketing business.
Digital Worth Academy Support Staffs
Students have unlimited access to support staffs at any time. These staffs offer assistance to students in completing their training assignments, help them understand the training lessons, provide feedback and professional advice on content creating, web designing, and SEO.
About Digital Worth Academy Founders
The Digital Worth Academy was founded by Andrew Hansen and Sara Young, both are experienced affiliate marketers with a combination of more than 23 years working online.
Andrew Hansen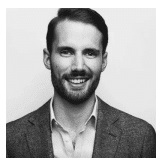 Mr. Hansen started his first internet business back in 2005 focusing on affiliate marketing and SEO.
After two years, in 2007, he began to teach other people his methods of building an online business focusing on SEO. Niche-based business, and online advertising.
Mr. Hansen has helped many students to successfully build an online business generating monthly income from $5k to $200k per monthly using his simple affiliate marketing business model.
Today, Andrew Hansen is actively involved with the Digital Worth Academy as a trainer, mentor, and coach.
Sara Young
Mrs. Young is a stay at home mom with 7 kids. Her online career started in 1995 with the Amazon affiliate business.
Here online success was the result of her incredible talent in creating simple affiliate marketing methods that can quickly generate a massive amount of income.
Mrs. You began to share her simple method with other people and help them to achieve their own online success.
Some of her students have testified that they made their first online commission in just 3 hours after attending one of her training.
Today, Mrs. Young is an active founder of the Digital Worthy Academy. You can easily find her helping, coaching, and mentoring new students inside the Digital Worthy Academy.
In 2018, Andrew and Sara join forces by combining their affiliate marketing expertise into a special product, Digital Worth Academy, to help more people succeed online regardless of experience.
Digital Worth Academy enrollment cost
The cost to become a Digital Worth Academy student is $2,391. You can pay this in two ways.
Single payment: If you choose to pay the total price at the time of registration, you will get a discount of $394. This makes your total payment of $1997.
Installment payments: You can also pay the total $2,391 in 3 equal monthly installments. Pay $797 at the time of registration, pay the 2nd installment on the next 30 days, then third payment the next 60 days from now.
Since Digital Worth Academy is a Clickbank product, you are qualified for 60 days 100% Money Back Guarantee. This is one of the Clickbank requirements for all vendors.
A few Digital Worth Academy promoters claim that the program offers the DOUBLE Your Money Back Guarantee, but I am unable to confirm this to be the truth.
You will also encounter bonus promotion for immediate purchase of the program such as:
Bonus #1 Digital Asset Blueprint – This is the training
Bonus #2 6 Months Business Coaching – This is the 1-on-one coaching, just increase from 10 weeks to 6 months
Bonus #3 Commission Wizard V2.0 Software – This is part of the tools
Bonus #4 DKM Elite Software – This Diamond Keyword Miner also part of the package
Bonus #5 Profit Calculator Software – Part of the package
Bonus #6 DW Community Access – This community is part of the package
Bonus #7 Outsource Staff Rolodex – This is the support staffs
If you examine these bonuses closely, they are all part of the package. I have discussed these in the earlier section, click here to go back and review.
Extra Costs
What the program does not disclose to you is that the cost of website domain name and hosting is not included in this package. These are extra costs to you.
The cost for a business website range anywhere between $85 to $300 a year.
If you don't buy the domain name and hosting, you will not have an online business. The Digital Worth Academy training is useless at this point.
I don't understand why this is not part of the training package. The website is the most important asset for your online business. There are so many hosting services that offer a free account. At least the Digital Worth Academy should offer students this, so they can use as a training tool.
DIGITAL WORTH ACADEMY OFFERS NO WEBSITE
I personally think the cost of $2,391 for just a bunch of training videos is excessive, no matter how good they are.
If this training program is so good and powerful, then why Digital Worth Academy doesn't offer a trial account?
Most good training programs online offer a trial account, allowing you to test the program before you buy. This is how I build my online business.

I also don't understand why they call something as bonuses when they are already part of the training program?
TRY BEFORE YOU BUY – NO PAYMENT REQUIRED!

Does Digital Worth Academy worth the $2,391 price tag?
I will never pay for any training at this price. I build my $6K per month online business with less than $200 bucks.
I am not telling you that the Digital Worth Academy a scam or a bad training program. As a matter of fact, I think this training program is good, but who can afford the $2,391 price?
How do I know this training program work? Because Digital Worth Academy program teaches you the core steps of affiliate marketing.
Here is a quick review of the core steps to build an affiliate marketing business; Find a profitable niche, build a niche website, generate free traffic, make money online. I call this 'the 4 steps to affiliate marketing'
I build my online business based on these 4 steps.
There are many affiliate training programs online teaching the same method as Digital Worth Academy at a much cheaper price, even free. The two that come to my mind is Affilorama and Wealth Affiliate.
I recommend you read both my Affiloram Review and Wealthy Affiliate Review before making a decision to join the Digital Worth Academy. Do your research!
Because I start my business without money, I always prefer a training program with a free trial account. I want to find a program that works for me. This is why I will never pay $2,391 to join the Digital Worth Academy.
I think the Digital Worth Academy doesn't worth the price tag.
What do I like about the Digital Worth Academy?
20 weeks one-on-one coaching is very important for beginners to help them overcome the learning curve and achieve success.

Does not make unrealistic promises. The program clearly states that you must work hard to achieve success. This is not a get-rich-quick scheme.

Unlike other Clickbank programs, there is 'not upsell.' All the tools are available at no costs.

Andrew Hansen and Sara Young are real experienced affiliate marketers. You are training with the professionals.

Unlimited staff support to help students every step of their training.
What I hate about the Digital Worth Academy?
Too Expensive! I think the Digital Worth Academy can lower their price tag to make it more affordable and reasonable. The best option is to offer a free trial period for people to test out the program. The Digital Worth Academy needs to have some confidence and trust in their own training program.

No website domain and hosting for students. The training program stresses the need for a good business website to run a successful online business but offer none.
I suggest you sign up for a free hosting account with another provider to use as a practicing tool while training with the Digital Worth Academy. YOU NEED THIS, TRUST ME. Click here for 2 free websites.
Is Digital Worth Academy a scam?
No, the Digital Worth academy is not a scam. It is a very good training program. I have used this same method, the 4 steps of affiliate marketing, to build my online business.
The only difference is that I have used a lesser expensive and better-quality training program to build my business.
The program that I have used to build my business is Wealthy Affiliate University. Here are the reasons why I prefer this university over the Digital Worth Academy:
Free membership Account

Free tools to build your business:

Free websites and hosting on SiteRubix

Free personal Blog

Free keyword tool, Jaaxy

Free training on the fundamental steps of affiliate marketing

Free 7 days premium trial

1-on-1 coaching for as long as you're a premium member

Unlimited support 24/7

No upsell, can remain a free member forever

A community forum and chat room

Try before you buy – No payment is required

All this for $356 a year, not $2,391
You can visit the Wealthy Affiliate University to verify all this for yourself or read my review on this University.
My Final Thought
I agree with Digital Worth Academy that online success requires hard work, learning, and dedication.
You can never build a successful affiliate marketing business without the proper training and tools.
BUT DON'T GO BROKE DOING IT EITHER.
YOU CAN BUILD A SUCCESSFUL ONLINE BUSINESS WITH ZERO $$$
I DID IT – CLICK HERE TO LEARN HOW?
I have successfully built my online business with a $200 budget. I can show you how.
I have been working online for more than 20+ years helping entrepreneurs like you building, growing, and expanding their online business. If you like to know more about my experiences, click here to read my profile.
HERE ARE YOUR TWO BUSINESS OPTIONS:
OR
PAY $2,391 TO JOIN DIGITAL WORTH ACADEMY
CLICK HERE TO SELECT THIS OPTION
I WILL HELP YOU TOO
You decide what is best for you. So, what's your business decision?
Summary
Reviewer
Review Date
Reviewed Item
Author Rating