Illuminent Review – Is Illuminent Direct Sales A Pyramid Scheme Or Legit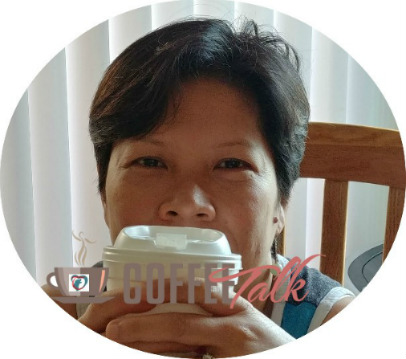 I'm TQ! Yes, I make passive income with
affiliate links
. Isn't that amazing? I make over $100K a year.
Join My Free Training
to start making money working from home today.
Illuminent considers itself to be the first direct selling company in the CBD industry that pays up to 46% commission.
Every direct sale company claims to have the best compensation plan. But over 99% of their business partners failed to make money.
Is Illuminant direct selling company difference?
Welcome to our MLM Coffee Talk.
In this Illuminent Review, we are going to discuss the Illuminent opportunity.
You are not the only one interested in joining Illuminent.
Many of my investors have expressed a strong interested in Illuminent business opportunity because of the low investment cost to start a CBD business.
Yes, we start a business to make money and achieve financial freedom.
But, at the same time, you don't want to waste time and money with a pyramid scheme.
Before joining Illuminent, you must carefully evaluate the followings:
The process of joining Illuminent?

The costs of starting an Illuminent business?

What is the Illuminent compensation plan? And

Can you make money with Illuminent?
We will explore all these topics in this Illuminent Review.
At the end of this review, you should be able to decide if the Illuminent opportunity is good home-base business to start.
Tired Of Scams And Pyramid Schemes?
Your Work From Home Opportunity!
Illuminent Review Summary
Name: 
Illuminent

Competitors:
CTFO, Country Naturals, Forever Living, Hempworx, PrimeMyBody, Kannaway, Liv Labs, Zilis, Innov8tive, Bocannaco, Green Horizen, NewYou, Vasayo, Wakaya Perfection

Annual Revenue:
$2 Million
Business Opportunity:
Multilevel-Marketing (MLM)
Initial Investments:
$125 to $900 With $25 Annual Renewal Fee

Business Earnings Estimate: 
<$100 Per Year.
Illuminent was launched by Ryan Botsch in 2017 to promote and sell CBD products.

The company is privately held with headquarters in San Juan Capistrano, CA.

Illuminent is a startup mlm company at the time of this review. The company revenue is less than $2 Million dollars.

Ryan Botsch decided to adopt the direct selling business model (mlm) to distribute and sell CBD products.

This company has little or no financial information available. This is common with a startup business.

CBD business is a hot opportunity. However, the CBD industry is becoming more and more competitive.

Illuminent is a high-risk business opportunity

This is an mlm opportunity in which you must have experience in sales, especially with face-to-face recruiting to become successful.

The Illuminent home business opportunity is very competitive, and the success rate is low.
Hate sales and recruits? I earn a full-time income online without doing either. Check out my #1 home-based business opportunity.

What Is Illuminent?
Illuminent is an mlm company selling and promoting Cannabidiol (CBD) products.
The company was started by Ryan Botsch in 2017.
Illuminent considers itself as a leader in the direct selling CBD market.
The company gets its CBD oils from USA farmers and distributes its products through an mlm network of independent Affiliates across the United States.
The company annual sales revenue is estimated at $2 Million in 2018.
I consider Illuminent as a startup mlm with a greater risk of going out of business.
There is no income disclosure statement published by Illuminent. This is common with new mlm.
Remember to ask for a copy of the income disclosure statement before joining Illuminent. This financial document provides important income information to evaluate the profits and losses of owning an Illuminent business.
Before joining Illuminent opportunity, it's smart to compare with other home-based business opportunities.
You can use My #1 Business Opportunity to make a comparison.
How to Join Illuminent?
You can join Illuminent direct selling opportunity by visiting the company website to start the partnership application process.
You are required to purchase one of the six Sales Kits. These Sales Kits come with CBD products and an Illuminent replicated site for you to promote your new business.
To earn commissions, you must meet the monthly Personal Volume (PV) requirement with product sales and/or recruiting.
How Much Does It Cost to Join Illuminent?
The startup cost to join Illuminent depends on the Sales Kit that you have selected. The price is ranging from $125 to $900.
The annual renewal fee for Illuminent Partnership is $25. This covers the cost of the Illuminent replicated website.
Illuminent and its Partners will encourage you to purchase the most expensive Sales Kit with the most CBD products to improve your chance of success.
Honestly, I don't believe it makes a difference.
This is just the costs to join. There are other business expenses to operate an Illuminent mlm business.
One major monthly expense is the Rank Qualification Expense.
You are required to generate a minimum number of PV to stay in business and earn residual incomes with Illuminent.
The lowest Qualification Expense is $400 PV each month to earn a 4% residual commission on your business sales volume level 1. This business expense increases as you move up the Leadership Rank.
This monthly business expense is known as, "Pay and Play!" If you want to earn, you have to pay.
Any Partner that fails to maintain the monthly Rank Qualification will be demoted.
This expense doesn't include your time, the marketing costs, traveling, and gas expenses.
Let discuss the time requires to build your Illuminent business.
You must invest at least 50 to 80 hours per week in building this business.
If the minimum wage of $8 per hours, this means you must invest another $400 to $640 per week in the business.
Your time spending to build the Illuminent business might be different. I just want to show you that the costs to launch an Illuminent opportunity is more than the Sales Kit.
The monthly Qualification Expense will be the biggest monthly cost to operate your Illuminent business.
This monthly expense can destroy your chance of making a profit because if you cannot resell the products, it becomes a business loss.
Other home-based businesses, such as Affiliate Marketing, you earn a commission on every sale, no qualification required.
Do you know why mlm has this monthly order requirement?
Two reasons: to sell products and to avoid being classified as a pyramid scheme under the FTC guideline. (Check our MLM vs Affiliate Marketing for the discussion on the FTC MLM Guideline.)
Illuminent Compensation Plan
Illuminent claims that it pays 46% commission to Partners.
Is this the truth?
We will analyze Illuminent compensation to understand how you can earn with Illuminent.
I'll provide you with an overview of the Illuminent compensation plan.
To see it in detail, just download a copy.
Before starting our discussion, I want to explain how Illuminent calculates the commission on each sale.
According to the compensation plan, the commission is calculated using Commissionable Volume (CV).
The CV is only 70% of the total order amount. So, for a $100 order, the CV is $70. Your commission is determined using the $70, not the $100.
But, not all Illuminent products earn a 70% CV. Hardware only receives 30% CV.
I hope you can see that Illuminent doesn't pay a 46% commission.
This is how much you earn from a $100 order. Let use the max 70% CV.
$100 X 70% CV = 70 CV then takes 70 CV x 46% = $32.20.
On the $100 order, the actual commission is a little over 32%, not 46%.
I hope you can see the marketing scheme under this 46% commission.
OK, we can start looking at the Illuminent compensation plan.
There are two ways to earn with mlm opportunity: Sell Products and/or recruiting others to join.
Make Money Selling Illuminent CBD Products
Illuminent Partners earn between 22% to 30% commission with CBD products and between 11% to 14% with hardware.
This retail commission rate is determined based on the Partner's Rank.
Illuminent Partners can either purchase products to resell or selling directly from their own Illuminent website.
This sounds simple to make a retail profit, right?
Well, here's what I found.
I did a search online and found a bottle of CBD Hemp Oil 2000mg selling for $21 with free shipping.
The same CBD oil bottle on Illuminent website with a retail price of $119.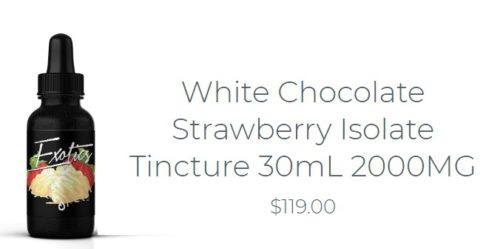 The market is so much cheaper than the Illuminent retail price.
It will be a challenge to make a retail profit selling Illuminent CBD products when customers can purchase at a much cheaper price.
Make Money Recruiting Others
Illuminent Partners earn a retail profit on the Sales Kits purchased by their recruits. The more expensive the kit, the more you earn.
But to earn residual incomes from your team, you must maintain a $400 PV each month to be active and qualified.
Illuminent pays a team residual income from 4% to 6% up to the 8th level.
However, no commission is received until the Partner meets the Qualification Requirements.
This is the trick with mlm. They tell you that you can earn up to 46% in commission. But, to receive the commission, you must be a Qualified Partner.
You can potentially receive no commission even when you and your team are making sales every month.
Illuminent compensation plan listed other bonuses and rewards that Partners can earn besides the commission.
I am not going to waste your time discussing these bonuses because they are not easy for a Partner to qualify.
You can refer to the compensation plan for more information on leadership rewards and bonuses.
The compensation plan only tells us how Partners can earn with Illuminent, not the actual income that they bring home.
Actual earning is the information that you need to determine the business profit.
Can You Make Money With Illuminent?
This is the same as asking is Illuminent opportunity profitable?
Illuminent will use the compensation plan and tell you, "Yes, you can." But, this is not true.
Here's what I mean,
The Illuminent compensation plan offers the POTENTIAL EARNING, a guess or an estimate.
The Illuminent income disclosure statement contains ACTUAL INCOMES received by Partners from Illuminent.
Most mlm companies, including Illuminent, do not publish their income disclosure statement.
What does this imply?
The Partners incomes are bad, and Illuminent doesn't want us to know.
Where can you get a copy of this financial document?
You can request for a copy of the income disclosure statement when joining Illuminent. The laws require Illuminent to provide a copy to every recruit.
With the income disclosure, you can evaluate your chance of making money with Illuminent.
As a business review writer, I look to the actual business incomes to advise clients on an investment. Potential earnings are just a guess, an estimate.
Never invest with Illuminent until you see the income disclosure statement.
If they refuse to provide you a copy, this is a sign of a potential scam.
Is Illuminent A Scam?
Based on the information available for us to review, Illuminent seems to be a legit business opportunity, not a scam.
However, it is a high-risk opportunity. Your chance of success is low.
When you become an Illuminent Partner and the business fails, you cannot call Illuminent a scam.
You need to carefully research the opportunity before joining.
Reading this Illuminent Review is a good way to learn the risks and rewards associated with Illuminent.
Smart entrepreneurs hire professional financial analysts to evaluate every business deal to find a profitable opportunity.
As a Business Review Writer, I have evaluated hundreds of mlm businesses to help investors identified and managed the risks.
That's all we can do, managing risks.
As a business opportunity, Illuminent is not a scam. It's just a risky business.
Is Illuminent a pyramid scheme?
I have a different view about mlm.
Illuminent considers itself a legit direct selling company, not a pyramid scheme.
Sorry, I don't agree with this.
Why I don't agree that Illuminent is not a pyramid scheme?
Based on their compensation plan.
Partners are forced to purchase expensive products to earn the commission.
Therefore, the only way to sell Illuminent products is by recruiting others to join the business.
The more people join your team, the more money you earn.
With mlm companies, their business partners are their primary customers.
Recruiting is the way to get promoted and earn more commissions with Illuminent.
Doesn't this make Illuminent a pyramid scheme?
I know, not everyone will agree with me on this.
But, based on our Illuminent Review, you must agree with me that it is not easy to make money with Illuminent.
This opportunity is not profitable.
Should I Join Illuminent?
I hope this Illuminent review provides you enough information to make this decision.
As for me, I would never start a business unless the business profit is 90% or better.
Do you know why you want to start a home-based business?
To earn extra money from home, to be your own boss, or to achieve financial freedom?
And to make money, we invest in a PROFITABLE business!
There are much better and less risky home-based business opportunities. I recommend you look at Affiliate Marketing.
As an affiliate marketer, there's NO traveling around town to attend late-night meetings and NO face-to-face sales or recruits.
The best part, you are working on the computer in your own home or anywhere you like.
Affiliate marketing is one of the most powerful work from home business opportunity to earn passive income. I recommend you read, MLM vs. Affiliate Marketing to learn.
As I have stated above, Illuminent is a startup mlm. A startup has a greater chance of "Going Out of Business." This business risk is real.
You are in business as long as Illuminent still in business. If Illuminent goes under, you will lose everything.
You have no control over this. You must carefully evaluate this risk before joining.
Starting a business is more than making money. It's about making money in the long-term, far into the future.
Future incomes are the reason we start a business.
If you want to be an owner of a lucrative and profitable business that generates six-figure passive income, then…
You should read my #1 recommended online business opportunity.
Can you write?
If your answer is "YES", then why not use this skill to start your own highly lucrative online writing business, TODAY!
Illuminent direct selling business might not be pyramid scheme or a scam.
But, it is still a risky and unprofitable home-based business.
I hope this Illuminent Review provides enough information for you to make a sound business decision.
Thank you for joining our mlm discussion. Until next time.
You can share your own Illuminent Review here.