Reliv Review – Is Reliv A Pyramid Scheme, A Scam Or Legit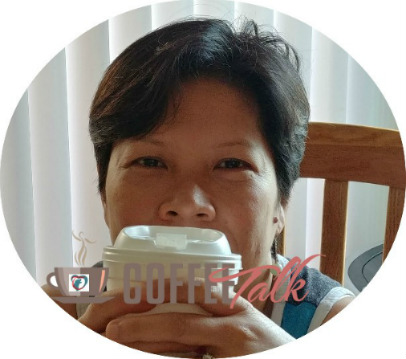 I'm TQ! Yes, I make passive income with affiliate links. Isn't that amazing? Click Here to learn more or Join My Free Training to earn passive income from home Today.
My other secret, Use Affiliate Marketing to Build A Success MLM Business. You can do the same.
Reliv is a nutrition company that offers you a simple and profitable business opportunity, a chance to change your life.
This sounds like an opportunity to get rich, right?
Hello and welcome you to our Reliv Review Coffee Talk.
In this review, you are going to find out the truth about the Reliv home-based mlm business opportunity.
Reliv business opportunity might be simple, but I don't know about profitable. Worse, many people call Reliv a pyramid scheme or a scam.
I understand that you are looking for an opportunity to create a life dream of financial freedom and don't want to get involved with a pyramid scheme.
I write this Reliv review to share some important financial information that might help you in the process of determining if Reliv a pyramid scheme or a legit profitable business opportunity for you to achieve your financial goals and dreams.
I have wasted a lot of money and time until I find this #1 Online Business. Today, my monthly income is over $10,000. Click on the link to find out how I build a successful business with less than $100 invested.

Reliv Review Summary
Business Opportunity:
Multilevel-Marketing (MLM)
Initial Investments:
$40
Business Earnings Estimate: 
<$500 per the year.
Reliv Review and Analysis Summary:
Reliv is a publicly-traded mlm company that manufactures, distributes, and sells nutritional products.

Reliv distributors make money by promoting the company products and recruiting others to join the business opportunity.

However, Reliv Income Disclosure Statement (IDS) reported over 94% of Reliv distributors earned an annual average income of less than $500.

Reliv business success rate is low. This opportunity requires exceptional people and sales skill, especially Face-To-Face recruiting.

Mlm is a recruiting business. It is not recommended for people with no sale and recruiting experiences.
Hate sales and recruits? I earn over $107,000 a year without doing either. Check out my #1 home-based business opportunity.
What Is Reliv?
Reliv is a multilevel marketing company that manufactures, distributes and sells powdered nutritional supplements, a blend of vitamins, minerals, proteins, and select herbs.
Reliv was founded by Robert L. Montgomery and his wife Sandy in 1988 to promote Dr. Ted's nutritional formula, which eventually becomes the company's flagship product, the Reliv Classic.
Reliv distributes and sells its unique supplements through an mlm network of independent distributors in over 15 countries worldwide.
Reliv sales revenue has been on a decline in recent years with $36 million in 2018.
According to Reliv, over 94% of distributors earned less than $500 per year.
The financial information above suggests the Reliv business opportunity is not profitable, and your chance of making money with Reliv is low.
I strongly advise you to compare Reliv with other home-based opportunities before investing.
You can use My #1 Business Opportunity to make a comparison.
How To Become A Reliv Distributor?
To become a Reliv distributor, you need a sponsor.
If you don't have a sponsor, you can visit the Reliv website to request for a local distributor near you.
Your sponsor can submit your application to Reliv with appropriate fees to launch your own Reliv business.
But to build a business and earn the commission with Reliv, you must be an active and qualified distributor.
Active and qualified required a purchasing an Enrollment Kit and meeting the monthly minim sales quota, which I'll discuss in the next section of this Reliv review.
The Costs To Become A Reliv Distributor
The cost to join Reliv is between $20 to $40 depends on your sponsor's pricing for the enrollment kit.
The enrollment kit comes with all the business-building tools and all the information you need to share and promote your Reliv business.
Besides the initial investment, there are expenses to operate your Reliv mlm business.
Reliv requires all distributors to maintain an active and qualified status to earn all the commissions.
An active distributor must submit an order of at least $50 PV (Personal Volume) every month.
A Qualified distributor must submit an order of at least $2,500 PV each month to earn the 40% commission.
If you want to make the most money and build a business with Reliv, the minimum cost to become a Reliv distributor is $2,590.
You should pay attention to the $2,550 monthly Active and Qualified Expense.
Reliv is a Pay and Play business opportunity. If you want to earn, you have to pay.
Any distributor that fails to maintain an Active and Qualified Status is not allowed to receive the bonuses and commissions from Reliv.
Remember, the expenses above do not include your time, party expenses, marketing costs, traveling, and gas.
The monthly active and qualified expense can destroy your business profit if you cannot resell the products. This is the business losses.
Other home-based businesses, such as Affiliate Marketing, you earn the commission on every sale, no need to be active and qualified.
Ever wonder why Reliv has the active requirement?
Well, to sell products and to avoid being classified as a pyramid scheme under the FTC guideline. (Check our MLM vs Affiliate Marketing for the discussion on the FTC MLM Guideline.)
The Reliv Compensation Plan
The Reliv compensation plan outlines the options for distributors to make money with Reliv.
I'll provide a quick analysis of the Reliv compensation plan. To see it in detail, just download a copy.
As an mlm opportunity, Reliv offers you two options to earn: Sell Reliv Products and/or recruiting others to join as a distributor.
Make Money Selling Reliv Products
Reliv distributors can purchase products at wholesale prices to resell for a retail profit.
Product discount is determined by rank and monthly orders volume between 20% to 40%.
You will earn a 40% retail profit by achieving the Master Affiliate rank with a $50 PV active and $2,500 PV qualified order each month.
This sounds easy to make money, right?
OK, I did a search online and found a can of Reliv Now selling for $30.
The same product on the Reliv website selling for $58.00.
Can you make a retail profit selling Reliv products on the market?
It will be a challenge.
Overprice is the reason why distributors have a hard time to make money selling Reliv products.
Make Money Recruiting Reliv Distributors
When you cannot sell products, the only option to make money is by recruiting others to join as a distributor.
As long as you are active and qualified, below are ways to earn by recruiting other distributors.
Wholesale Profit
You can earn between 5% to 20% wholesale profit when your downline order products.
This profit is the difference between your rank discount level and your downline discount level.
For example, you have achieved the Master Affiliate rank with 40% discount. If your downline, an Affiliate rank with a 25% discount, order products, you have just earned a 15% (40%-25%) wholesale profit.
Override Commissions
Reliv offers a 2% to 8% override commission to all active and qualified Master Affiliate.
This commission is calculated based on your entire team sales volume.
This is how you make a lot of money with Reliv.
But to achieve override commissions, you have to recruit a lot of distributors.
There are other leadership bonuses and commissions that require more purchasing of Reliv overpriced products to qualify. You can refer to the compensation plan for more information.
As you can see, there are multiple ways to earn with Reliv. However, no money is paid unless you are active and qualified.
This is how mlm work. Ways to earn is not the same as qualifying to receive the money.
Qualification requires more product purchases or recruiting more people.
You can potentially earn nothing under the Reliv compensation plan because the costs staying active and qualified might exceed the commissions received.
Can You Really Make Money With Reliv?
When evaluating the Reliv opportunity, you cannot rely on the compensation plan to determine the business income.
Here's what I mean,
The Reliv compensation plan offers POTENTIAL EARNINGS, not real income.
To determine Reliv distributors' actual income, you need a copy of the Reliv Income Disclosure Statement (IDS). This financial document provides ACTUAL INCOMES received by consultants from Reliv.
But, where can you get a copy of the IDS?
You can request one at the time of enrollment. The law requires Reliv to provide you a copy together with the compensation plan.
As a business review writer, I look to the actual incomes to advise clients on an investment.
If Reliv refuses to provide you a copy of the income disclosure statement, don't join. This is a sign of a scam.
I have a copy of the Reliv income disclosure statement for us to use with this Reliv review.
Reliv Distributor Income
Looking at the Reliv income disclosure statement, you can see that over 94% of distributors earned less than $500 per year.
Before you get excited and concluded, "Yes, I can make money with Reliv!", I like to point out that this is the gross commission, before taking out taxes and expenses.
What happens if you deduct the business expenses from this commission?
Let us the $2,500 monthly active and qualified expenses, you have 94% of Reliv distributor made no money.
If you want to make money with Reliv, you have to achieve the Presidential Director rank, which only 0.47% of all Reliv distributors in this group.
After reviewing the income disclosure statement, I can tell you that your chance of making money with Reliv is near zero.
Why I am so confident?
Because only 0.47% of distributors earned a profit Reliv after deducting the business expenses.
How can you possibly achieve this top earner group in the first year?
Reliv business opportunity is not profitable.
Is Reliv A Scam?
Yes, even though a small group of Reliv distributors made money, but Relive is not a scam. This is normal with an mlm opportunity.
Reliv is a business opportunity. Every business has risks.
You are responsible to carefully research, study, and investigate Reliv before joining.
If you become a Reliv distributor without doing the proper researches, then you cannot call Reliv a scam.
Reading this Reliv Review is a good way to learn the risks and rewards associated with the Reliv business opportunity.
Many entrepreneurs hire professional financial analysts to evaluate business profitability and loss before investing.
As an owner of an Online Business Review, I have evaluated hundreds of mlm businesses to help investors identified and managed the risks.
As a business opportunity, Reliv is not a scam.
It's an unprofitable business.
Is Reliv A Pyramid Scheme?
Mlm companies are legit if they follow the FTC guideline.
Reliv might be legit under the law, but I don't invest based on the laws.
I look at the financial information and the distributors' earning to determine a pyramid scheme or scam.
I say Reliv is a pyramid scheme.
If you look at the compensation plan, distributors are forced to purchase overpriced products to earn the commission.
The only way to sell Reliv products is by recruiting others to become a distributor. The more people that you recruit, the more money you earn.
Distributors are the primary customers purchasing Reliv products.
Doesn't this qualify Reliv as a pyramid scheme?
Well, you don't have to agree with me.
But, based on this Reliv Review, you must accept that Reliv does not offer us a profitable business opportunity.
You will not make money with Reliv, because the compensation plan was designed to make money for Reliv, not for you.
Is Reliv Worth It?
Most people joined an mlm opportunity because they love the products. If this is you, then I guess Reliv worth it.
But if you are looking for a profitable business opportunity, then Reliv is not worth it.
However, the decision to become a Reliv distributor is yours to make.
I am writing this Reliv review to highlight the risks and rewards based on the financial information available to the public to help you make the right investment decision.
Take a minute and ask yourself this,
Do you know why you want to start a business?
To make money, right?
And to make money, we invest in a PROFITABLE business!
There are much better and less risky home-based business opportunities compared to mlm opportunities.
I recommend you look at Affiliate Marketing.
As an affiliate marketer, there's NO traveling around town to attend late-night meetings and NO face-to-face sales or recruits.
The best part, you are working on the computer in your own home or anywhere you like.
Affiliate marketing is one of the most powerful methods to promote and build your mlm team. I recommend you read, my New MLM Affiliate Marketing to learn how I did it.
I want to discuss this important topic, "Business Control".
Every Reliv distributor has no control over their business.
You must follow and obey Reliv rules and policies to stay in business.
What happens if Reliv goes out of business?
Yes, you are out of business! You lose everything and nothing you can do about it. You have zero control over this.
You build a business to create long-term incomes. You want to create a system that generates money far into the future. Isn't this the #1 reason you want to build a successful business?
If you want to be an owner of a lucrative and profitable business that generates six-figure passive income, then…
You should read my #1 recommended online business opportunity.
Can you write?
If your answer is "YES", then why not use this skill to start your own highly lucrative online writing business, TODAY!
OK, Reliv might not be a pyramid scheme or a scam.
But why you want to start a business when the chance of making a small profit is less than 1%.
It is almost impossible to achieve your financial dream with the Reliv business opportunity. This is a fact!
Thank you for participating in our Reliv review discussion.
Until next time.
You can share your own Reliv review here.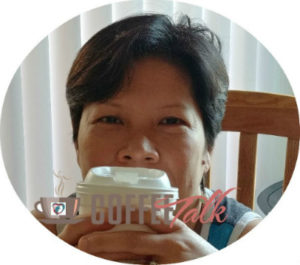 I create OnlineBzDog to share my fascinating life, "The Writer Lifestyle,"… The care-free-drop-everything-travel-the-world lifestyle!
Yes, I turn my passions into passive incomes, using the Money-Making Websites, earning money while I'm Sleeping, Traveling, or Relaxing on The Beach.
Anyone can easily replicate what I'm doing… Come, read, share, discuss and learn to make six figures online.