Is Lucky Day Legit – Lucky Day App Review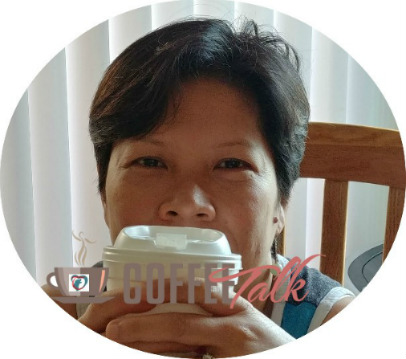 Hahhhh… I hate this Lucky Day app!
What are you talking about, John?
I got stuck at $3.00 playing this Luck Day app for weeks now… I think this app is a scam!
I should have known…
Lucky Day is not legit!
Calm down Mr.!
What are you so upset about?
And don't break that phone… playing game is for fun… if you don't have fun playing, then stop!
My sister was trying to control her college boy… He's home for the summer.
My nephew, John, was upset about a game… called Lucky Day app.
John threw his phone on the sofa and sat on the floor…
I came over to talk to him… hoping to change the situation.
Hi! John… Are you OK?
What are you so upset about?
It's this stupid Lucky Day app… It's a scam!
It's just a game.
No… aunty, Lucky Day app is not a game… It's a money app.
I have heard a lot about these money apps lately…
But, can you make money with them, John?
I don't know… Lucky Day app is my first.
Why are you so upset about making money?
John looked at me and smiled… I was hoping to make $10 to cash out for this weekend clubbing.
Oh… I understand… But, you still have until Friday.
It's not that easy, aunty… I started out making $0.25… $0.50… and even $1 each day…
But then for the last 2 weeks, I can't even make a penny… They only gave Lucky Day coins.
I don't think this Luck Day is legit… I'm not going to make any money.
I hugged my nephew and said, can aunty help? Maybe, we can make $10 playing Lucky Day together.
No… We can't… Because I already used all my credit for today.
Can you teach me how to make money with Lucky Day app?
John smiled and said… OK! But, we cannot play any game.
That's OK, baby…
Here's a deal… I'll give you $20 for teaching everything about Lucky Day App.
You don't have to aunty… John said reluctantly.
Are you sure? I pulled out $20 bucks and said, It's $20! Take it or leave it!
John took the $20…
I wanted to write about money apps for a while now… But, never had the opportunity to research on the subject.
I was using John as my teacher to learn everything about this Lucky Day app…
Well, I did learn a lot about money app…
And… we are going to talk about money apps by doing a Lucky Day App Review.
Welcome to our Coffee Talk, "Is Lucky Day legit?"
But, before we start, can you tell aunty…
What Is Lucky Day App
How did you find out about Lucky Day app, John?
My friend sent me an invitation to join Lucky Day… He told me this app pays real cash if you are a winner.
That's all you know about Lucky Day app?
Yes, aunty… John laughed.
I looked into this Lucky Day App… Here's what I found:
Lucky Day was founded by Joshua Javaheri in May 2014 while attending Boston University.
The app is 100% free and free to play. You can download the app from Google Play Store.
The Lucky Day app offers users three simple games to win money:
Virtual Raffle,

Virtual scratch card,

Virtual Blackjack, and

Virtual Lotto game.
Every 24 hours users are given 3 Lucky Day coins which they can use to play these games.
I'll let John teach us,
How To Win On Lucky Day? 1,3k-7
So… explain to aunty… how do you win on Lucky Day?
You have to install the app into your phone…
You can skip that baby… just tell me how to play these games.
OK, aunty… every day, when you open the Lucky Day app… You earned free coins to use toward playing games.
So… how many free Lucky Day Coins you get each day?
Well, when you start out… on the first day… you get 3,000 coins, the second days 4,000, the third day 5,000… and so on.
You can use these free coins to play any one of the four games in the Lucky Day app.
Every day you also get free virtual scratch cards… anywhere between 15 or more…
Any scratch card with three marches, you win… you can win both coins and cash.
What is the cash amount of these scratch cards?
The lowest is $1 and the highest is $50,000… But, I have never heard anyone won $50K… mostly coins.
OK, what is the coins amount?
With each scratch, you can win 15,000 to 200,000 coins…
200,000 coins… not bad, John!
You just don't know… Aunty… you have to win 1,000,000 Lucky Day coins to earn $1… It takes forever to reach this number.
What else can you win on Lucky Day?
You can play the daily lotto with cash prizes up to $100,000… or up to 500,000 coins.
To play the lotto, you can pick 6 numbers or tap the dice to generate the numbers… It's like the quick pick in the lottery.
You play the lottery too, John?
Yes… He smiled.
Do you get anything else free?
Yes, raffle tickets for the daily and monthly drawing of $50 prize.
But, if you want to play raffle with a bigger prize… like $165 up, you have to pay 10,000 coins.
Have you won any raffle on Lucky Day?
No… not yet. It's very hard to win.
What about the blackjack game? Do you get to play free?
No… you have to pay 40,000 coins each game… I lost a lot of coins playing blackjack.
Oh… I forgot this…
What is it?
You can get free coins by doing performing tasks such as watching video… I think you earn 1,000 coins per video.
Want to try, aunty?
OK… let win something on Lucky Day.
The videos ended, I told John,
That's a lot of ways to win money on Lucky Day.
That's exactly what I thought when I started out with the Lucky Day app… But, when you reach $3… winning is so difficult…
Everybody has the same problem!
Are you sure about this, John?
Yes, my friend and I got stuck at $3 for the last two months.
Well, $3 is still money. I told John.
Yet, but the problem is… you cannot cash out until you reach $10.
I'm telling you, aunty…
This Lucky Day App is a Scam
John, I don't think this Lucky Day app is a scam.
Then why I cannot even pass $3.
Do you know how Lucky Day makes money?
From advertisements.
Do you think they will give all that their revenue away?
Lucky Day only shares with people a small portion of their ad revenues… Lucky Day is a for-profit business.
Would you give all your money away if you are the owner of Lucky Day?
The Lucky Day app is for entertainment… for fun… not to make money.
You cannot expect to make money doing something for five or ten minutes a day… do you John?
Yes, you right aunty.
If you want to make a little money on the side, you can do surveys… That's what I do.
You can earn $0.50 to $1 for each survey completed on Swagbucks or InboxDollars…
They even pay you $10 to sign and complete your profile.
You have a better chance of making $10 doing surveys than Lucky Day…
With surveys, you have more control over the process of making money. But…
With Lucky Day, you are giving a chance to make money.
Do you see the difference?
Lucky Day is not a money app…
By calling this a money app, you expect to make a lot of money with it, when this doesn't happen… Lucky Day is not legit!
There are many game apps that offer people a chance to win cash playing… For example,
HQ Trivia App… this game show app offers a fun way to play trivia and win some cash… Yes, people call this app a scam… because… they can't answer the questions.
Isn't that funny John?
So,
Is The Lucky Day App Legit?
I guess you, right aunty… Lucky Day seems to be a legit app.
This is an app… if you can download from the Google play store… then the app is legit.
However, you will not make a lot of money with this app.
Have you ever met anyone makes a full-time income working only 10 minutes a day?
No, right?
If you want to make money, you need to find a job… or start your own business…
You can start your own Lucky Day app, John!
Mom told me you make money online as a writer… That's interesting.
Yet! But I have to work more than 10 minutes each day!
But… you can write anywhere… don't have to be working at in an office… or
You right baby… As writers, we have a flexible work life… that's why I became a writer.
You think… I can become a writer, aunty?
If you can write, you are a writer… And you can make a lot more money as a writer, than with Lucky Day app.
John smiled…
Are you OK now? Still upset about Lucky Day app?
No… it's just an app… not a good way to make money.
What you mean, "not a good way to make money"?
You cannot make money with Lucky Day app, period!
This is not a money app.
Lucky Day is a legit game app… we play games for fun, not for money.
Don't call Lucky Day app… a money app…
Because it's not!
Do you agree?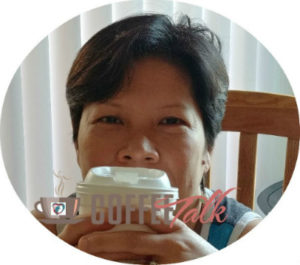 I create OnlineBzDog to share my fascinating life, "The Writer Lifestyle,"… The care-free-drop-everything-travel-the-world lifestyle!
Yes, I have turned my passions into passive incomes, using the secret Money-Making Websites, earning money while I'm Sleeping, Traveling, Or Relaxing on The Beach.
Anyone can easily replicate what I'm doing… Come in, read, share, discuss and learn how I make six figures online.